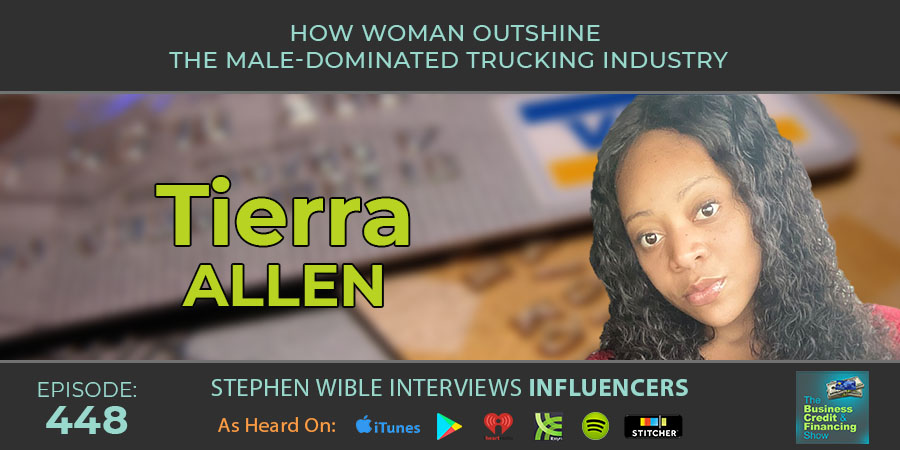 Tierra Allen: How Woman Outshine the Male-Dominated Trucking Industry
Tierra Allen is also known as the sassy trucker. She's been driving trucks for 3 years.
She has her YouTube channel The sassy trucker with more than 12 thousand subscribers and counting. Her contents are about trucking and travelling.
During the show we discuss:
● Entering a Male Dominated Industry
● Starting trucking
● How trucking community grow throughout the years for women
● Best things in being a trucker
● How pandemic affects truckers
● How women in trucking deals with flat tires and other mechanical aspects
● Tips on Flatbed maintenance
● The most challenging part of being a trucker
● Making a Youtube Channel and growing the community
● Growing a loyal tribe of subscribers
● Showing your true self to audience
● Surprising lessons learned along the way
Show resources:
The Sassy Trucker
HEAR WHAT OUR CLIENTS HAVE TO SAY
We are passionate about helping our clients secure business credit and financing, and offering both as a service. Of course, we're going to have great things to say about our company because we think what we do and how we do it is pretty awesome. What really matters is what our clients have to say, so click below to hear from some of our customers who we live to serve.