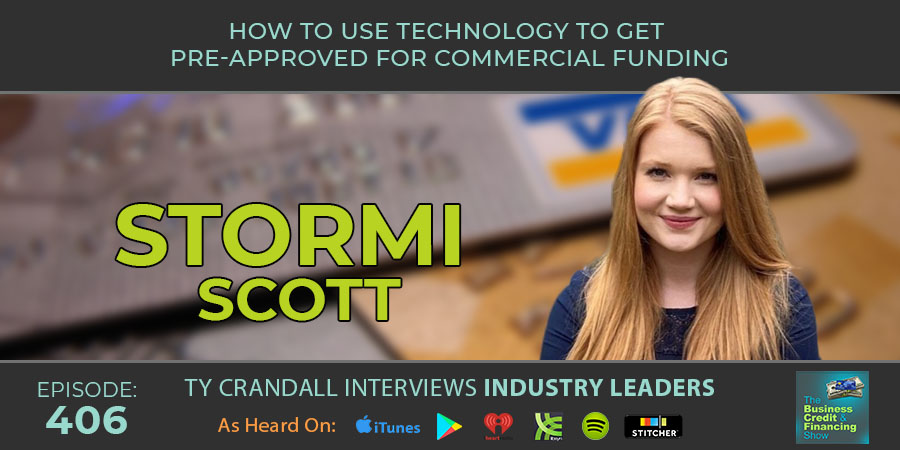 Stormi Scott: How to Use Technology to Get Pre-Approved for Commercial Funding
Stormi Scott is the Business Development Manager for Leverage, a software and education platform designed to help small business owners and property investors make more informed and empowered financing decisions. Stormi began her career at Wells Fargo in 2016 and through hard work and determination, she advanced herself within the banking system and became a Branch Manager at People's United Bank.
During her time in the banking industry, Stormi saw firsthand some of the struggles business owners face when seeking financing and her experiences inspired her to want to help create a system to empower better outcomes for all small businesses seeking financing going forward. With Leverage, Stormi hopes to provide small business owners, entrepreneurs, and property investors an advantage in the financing process - and empower them to start their funding conversation like never before.
During this show we discuss:
● Generating custom result and making better financing decision using tech
● How to use tech to gain leverage before applying for financing
● How to reduce chances of getting declined by not having your application seen as fraud
● Using tech to get a loan for your small business when the bank has already told you no
● Some of the steps of the lending process you can and should automate in 2020
● How software empowers a commercial borrower
● How you can best prepare yourselves before speaking to a lender
● How to know if your transaction is likely eligible for a loan before you speak to a lender
● The common requirements you need to fulfill when applying for a business loan
● Using tech as a selfservice and determine how and what type of funding to get for your business
● Using tech to get corrective actions to improve your transaction numbers and receive commercial funding for your small business
Show resources:
HEAR WHAT OUR CLIENTS HAVE TO SAY
We are passionate about helping our clients secure business credit and financing, and offering both as a service. Of course, we're going to have great things to say about our company because we think what we do and how we do it is pretty awesome. What really matters is what our clients have to say, so click below to hear from some of our customers who we live to serve.