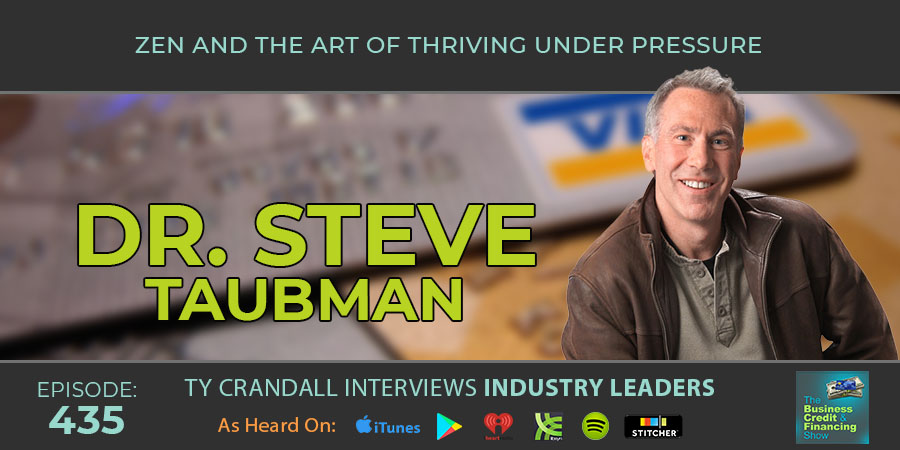 Dr. Steve Taubman: Zen and the Art of Thriving Under Pressure
There's a 5-step process you can master to be in a Zen state and thrive under pressure. In this episode Dr. Steve Taubman teaches us all 5 steps and how to overcome our mental obstacles to reach once unobtainable levels of success.
About Our Guest:
Dr. Steve Taubman is a bestselling author and world-class speaker who has dedicated his life to show people how to thrive through their challenges. He's written extensively on the application of contemplative practices in stressful situations and has spoken worldwide on mindset mastery for goal-oriented and helping professionals.
Dr. Taubman's works include his bestselling book, UnHypnosis; his sales mastery program, The Magic of Inner Selling; his online productivity masterpiece, Procrastination Annihilation; and his latest book on thriving through stress on life's battlefields, Bulletproof. He's also written hundreds of articles for major publications and has produced specialized hypnotic programs for business professionals to remove mental barriers to success.
In this show we discuss:
● Why people experience challenges and difficulties
● What makes it hard for people to face adversities
● How to uncover unconditional happiness
● How to reframe to be happy on the current state
● How to reject conditional happiness and control the state of always happy
● How to develop mindfulness
● Steps to overcome adversities
● How to develop a code of conduct to live your life
● How to master focus to get more done and succeed
● How to conquer frustrations by "leaning in"
● Being simultaneously ambitious while filled with Zen-like detachment
● How to improve ourselves when what we do is not working
● How to master adversities
● How to overcome adversities
● How to stay calm in the midst of chaos
● How to easily adapt to changes
● How to reset the mindset for success
● How can challenges and difficulties mold a person
● How can Zen and a positive mindset help a leader
● How to assess business and life
Show resources:
HEAR WHAT OUR CLIENTS HAVE TO SAY
We are passionate about helping our clients secure business credit and financing, and offering both as a service. Of course, we're going to have great things to say about our company because we think what we do and how we do it is pretty awesome. What really matters is what our clients have to say, so click below to hear from some of our customers who we live to serve.