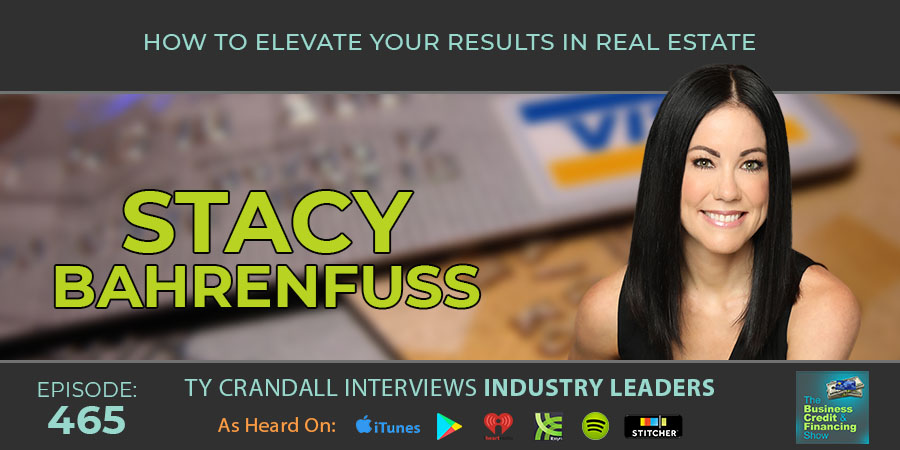 Stacy Bahrenfuss: How to Elevate your Results in Real Estate
In this episode Stacy Bahrenfuss otherwise known as Stacy B. shows a proven system that helps real estate agents create explosive growth with the proper training and insider knowledge that helps them take their real estate business to an unprecedented level.
About Our Guest:
Stacy Bahrenfuss is the Founder + CEO of Catalyst Group, and Creator of the Limitless Realtor Circle, a professional training program for Realtors. Stacy started her real estate company at the early age of 19, sustained her company through the housing crisis of 2007-2010, and continued to scale her business beyond the 7-figure mark, to become one of the top performing real state teams in the state of Idaho. Stacy brings a unique perspective to the real estate world as her experience is vast; she has been a single agent, has run a large team, and has even operated as a Designated Broker for Catalyst Group as a brokerage. She has personally funded a development project consisting of 11 upper tier new luxury homes while still operating her real estate team at Catalyst. In a traditionally male led industry, Stacy had paved the way for other female leaders, leveraging her intuition and over a decade of experience in meditation, personal development, and results coaching.
During the show we discuss:
● What realtors missing from their education
● Starting real estate business at the age of 19
● Going into recession without any formal training
● Is formal education needed in real state investing
● Kind of mindset to have a successful business especially in real estate
● How integrating mindfulness and meditation help elevate results
● Winning morning routine
● Ways Real Estate Team Leaders, Managers, and Brokers work to better empower Realtors
● How to choose a niche to specialize in
● Seizing that opportunity in real estate
● Ways that realtors help to raise the industry standard, and provide even better service to clientele
● Managing positivity and helping the team with their energy and inner state
● Tips to become a magnet for more opportunities and more clientele
● Most effective ways to advertise real estate properties to prospective buyers
● Most important information when creating a new listing on the Multiple Listing Service
● Qualities to be good real estate agent
● Lessons from a recession
Show resources:
https://limitlesswithstacyb.com/
https://www.facebook.com/CatalystGroupID/
https://www.linkedin.com/in/stacybahrenfuss/
HEAR WHAT OUR CLIENTS HAVE TO SAY
We are passionate about helping our clients secure business credit and financing, and offering both as a service. Of course, we're going to have great things to say about our company because we think what we do and how we do it is pretty awesome. What really matters is what our clients have to say, so click below to hear from some of our customers who we live to serve.