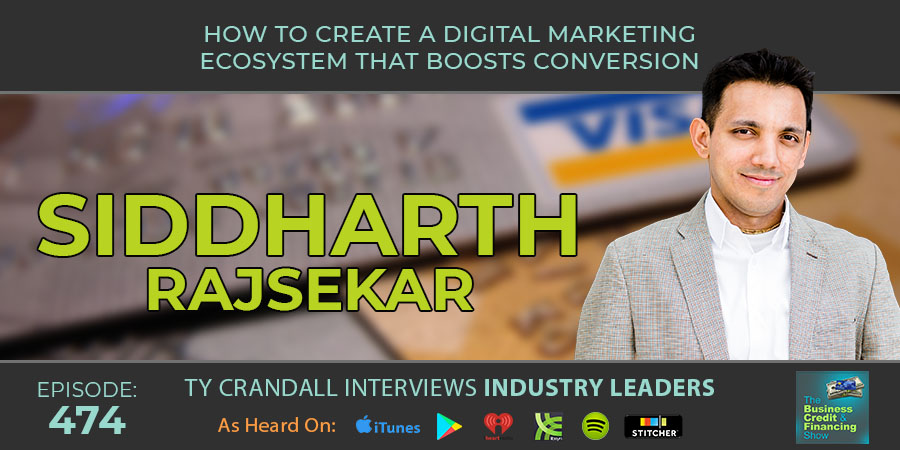 Siddharth Rajsekar: How to Create a Digital Marketing Ecosystem that Boosts Conversion
Siddharth Rajsekar, AKA Sidz, is a musician turned digital geek. For the last seven years, Sidz has been running a digital agency that he has represented clients like Robert Kiyosaki, Jack Canfield, Tony Robbins and more.
He's the creator of the Freedom Business Model and is on a mission to create 1,000,000 digital leaders. He currently nurtures one of India's largest tribe of Coaches & Experts who
are building their own digital ecosystems.
During the show we discuss:
● The Freedom Business Model and its mission
● Finding your "micro-niche" as an expert
● Steps to develop a curriculum to succeed in your niche
● How to create a course to sell your niche market
● Why businessmen choose to grow and expand their business digitally
● Parts of the digital ecosystem
● Who is part of the digital ecosystem
● Crafting a 4-stage digital ecosystem
● The components of a "digital ecosystem"
● How digital ecosystem work
● Importance of digital ecosystems
● The different types of digital ecosystems
● The benefits of the digital ecosystem
● Effective strategies when developing a digital ecosystem
● How to master organic and paid marketing
● What you need to know about lean backwards and forward content
● Ecosystem marketing and how it elevates a business
● Building and nurturing digital tribes
● Building effective digital ecosystems that deliver massive results
● Successful digital ecosystems
Show resources:
https://siddharthrajsekar.com/
HEAR WHAT OUR CLIENTS HAVE TO SAY
We are passionate about helping our clients secure business credit and financing, and offering both as a service. Of course, we're going to have great things to say about our company because we think what we do and how we do it is pretty awesome. What really matters is what our clients have to say, so click below to hear from some of our customers who we live to serve.