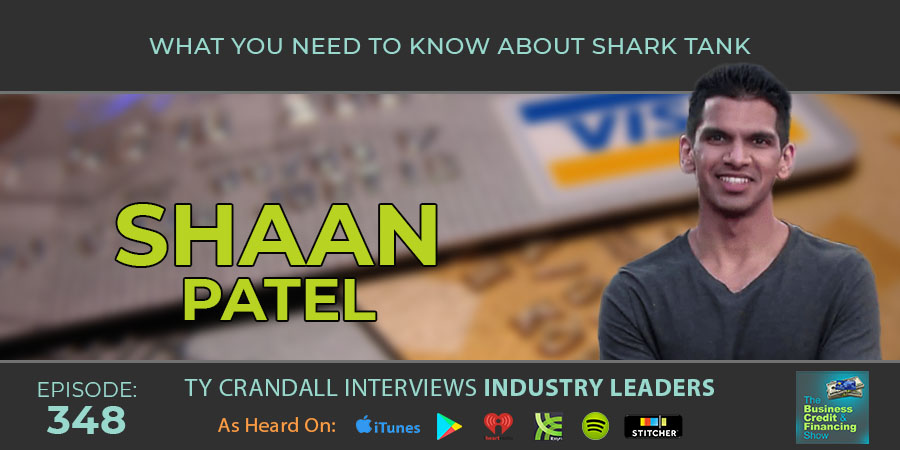 Shaan Patel: What You Need to Know About Shark Tank
Shaan Patel closed a $250K deal with billionaire Mark Cuban for a 10% investment in Prep Expert. Within 6 months, the company went from $600K to $4M and is now worth $20M. Prep Expert offers SAT & ACT courses based on Shaan's methods to raise his own SAT score from average to perfect. Shaan completed his medical degree and is now a Doctor. He is a dermatology resident physician at Temple University and received a B.A. in Biology from the University of Southern California on a full-tuition scholarship, an M.D. from the University of Southern California, and an M.B.A. from Yale University.
During this show we discuss…
What being on Shark Tank is really about
Why Shark Tank is one of the best marketing methods in the world
When to decide your idea is worth taking to Shark Tank producers
The process of getting on Shark Tank
The secret ingredient for getting on the show
The types of companies they want to see on the show
Why confidence drives success in business and getting on the show
Producing the best video audition that will get you on the show
Preparing to get in front of the Sharks
How Sharks interview you for hours and it gets reduced to the minutes you see on the show
The info the sharks have before you walk in the door
What's involved in the due diligence process looks like to get an actual deal
How much the exposure of being on Shark Tank help grow the business
How to continue to grow a successful business well after the show aired
How the sharks help you dial in marketing that really works
Deciding how to use Shark Tank funds to quickly grow your business
The biggest lessons learned from Mark Cuban
Why protecting your time is so important
The power of saying "no"
How to find and pursue your passion
Show resources:
HEAR WHAT OUR CLIENTS HAVE TO SAY
We are passionate about helping our clients secure business credit and financing, and offering both as a service. Of course, we're going to have great things to say about our company because we think what we do and how we do it is pretty awesome. What really matters is what our clients have to say, so click below to hear from some of our customers who we live to serve.