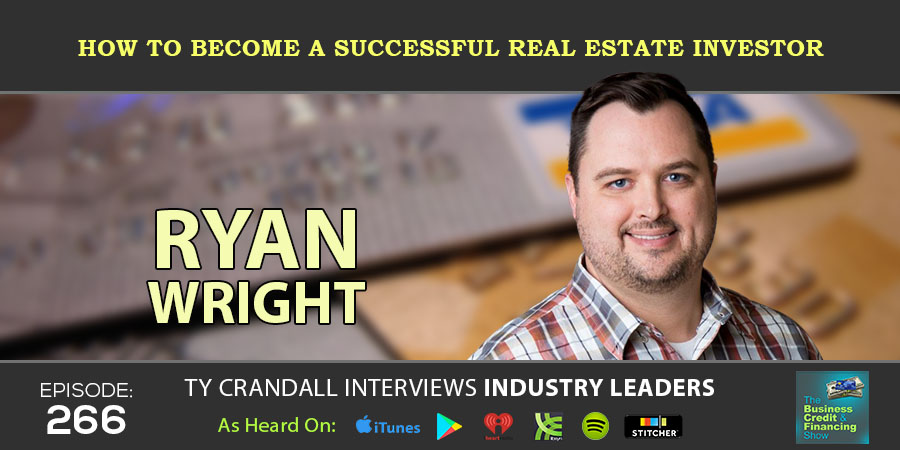 Ryan Wright: How to Become a Successful Real Estate Investor
How to Become a Successful Real Estate Investor
Ryan Wright is the CEO of DoHardMoney.com. almost 19 years ago, Ryan started investing in real estate. he soon saw that it was difficult to get funding quickly on these properties, much less from reputable and reliable sources. Having come from a real estate investing background, he sought to provide a way for others to grow their real estate investing business by offering short term loans with no money down and no monthly payments. The solution was Do Hard Money, a private hard money company that offers short-term funding for real estate investors.
During this show we discuss…
- Getting started with real estate investment
- The best way to get capital for real estate investing
- The important steps a real estate investor should follow
- Mistakes do startup real estate investors make
- The importance of a partner in real estate investing
- Mistakes real estate investors should avoid at all costs
- Habits needed to be a successful real estate investor
- How to reduce risks in your real estate investments
- How to identity potential risk properties to not invest in
- How to identify risk factors when trying to seal a property deal
- How to fix and flip without money
- How to get financing not based on credit
- How to get 0% money down financing
- Steps to achieve success in the flip and fix
- Ways to get a high ROI from a fix and flip property
- How to determine house flipping costs in order to maximize profit
- Best way to sell my fix and flip property to maximize profit
- Mistakes real estate investors should avoid when fixing and flipping
- How to identify properties that are worth fixing to flip
Show resources:
www.dohardmoney.com/business-credit-podcast
https://www.facebook.com/dohardmoney
https://twitter.com/dohardmoney
HEAR WHAT OUR CLIENTS HAVE TO SAY
We are passionate about helping our clients secure business credit and financing, and offering both as a service. Of course, we're going to have great things to say about our company because we think what we do and how we do it is pretty awesome. What really matters is what our clients have to say, so click below to hear from some of our customers who we live to serve.