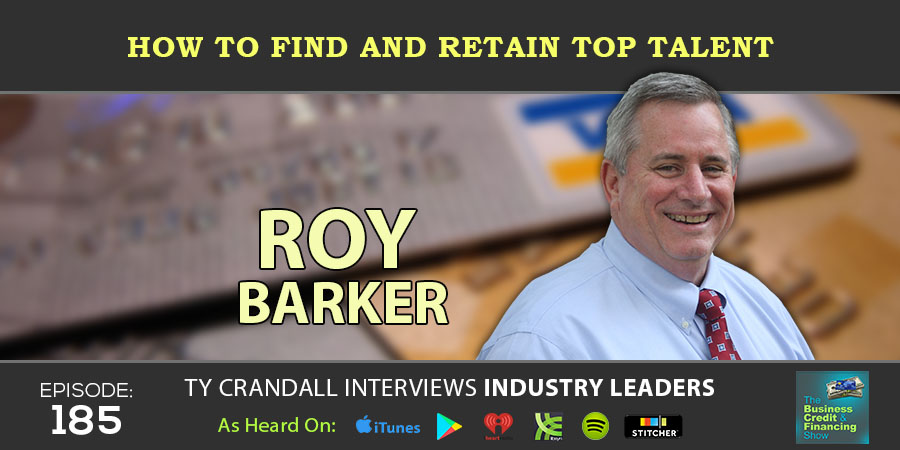 How to Find and Retain Top Talent
Roy Barker, has spent his career working with businesses of all types to improve their sales and marketing strategies. He believes that any company can improve their financial position through revenue optimization, expense management, managing employee turnover, and operational efficiencies.  For the past 19 years, Roy has consulted with Senior Living Communities to improve their resident services and optimize operations. He has proven to be instrumental in helping communities increase their occupancy by refining their sales processes, marketing strategies, marketing team development, and prospect seminars.
During This Show We Discuss…
The most common reasons people leave organizations
The real cost to an organization to lose a team member
The best methods to retain employees
How to best determine if a team member isn't happy where they are
The types of feedback loops that should be in place to get real time feedback from team members
How to keep employees engaged, and happy in their positions
The types of quarterly or annual reviews you should be doing
When an organization should consider raises for their team, and how much to consider
How to create a culture where team members want to stay
The types of employment contracts you should use
Whether you should, or shouldn't have team members sign a non-compete
If a team member isn't happy where they are, should you or shouldn't you try them in another position
How to attract great talent
The types of things that are musts during interviews
Whether personality tests be given to new potential hires, and if so what these reveal
How to know if a potential hire is a good cultural fit
The type of onboarding and training process that works best
And much more
Show Resources
https://www.facebook.com/roybarkeriii/
https://twitter.com/roydbarker
HEAR WHAT OUR CLIENTS HAVE TO SAY
We are passionate about helping our clients secure business credit and financing, and offering both as a service. Of course, we're going to have great things to say about our company because we think what we do and how we do it is pretty awesome. What really matters is what our clients have to say, so click below to hear from some of our customers who we live to serve.