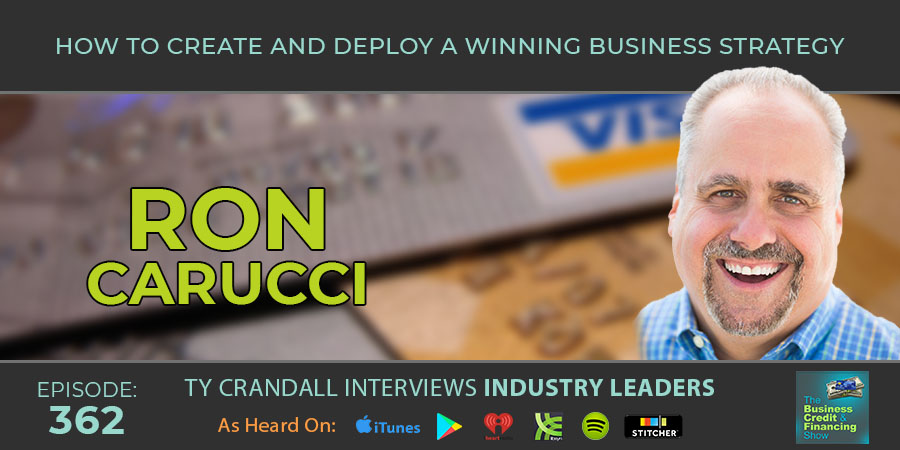 Ron Carucci: How To Create and Deploy a Winning Business Strategy
Ron Carucci is an expert on a number of topics, including the journey from startup to scale up of a young business, leading massive transformation in more mature organizations, advice on rising through an organization from middle management to executive leadership, and more. Ron led a ten-year longitudinal study on executive transition to find out why more than 50% of leaders fail within their first 18 months of appointment, and uncover A Holistic Approach to Organization Transformation on the four differentiating capabilities that set successful leaders apart. Those findings are highlighted in his groundbreaking Amazon #1 book Rising To Power, co-authored with Eric Hansen. These findings are also summarized by Ron in the popular HBR article. HBR selected that research as one of 2016's "Ideas that mattered most", and he recently presented it on their Live series. Ron is a 2-time TEDx speaker, and you can listen to his recent TEDx talk on power.
Ron Carucci is co-founder and managing partner at Navalent, working with CEOs and executives pursuing transformational change for their organizations, leaders, and industries. He has a thirty year track record helping some of the world's most influential executives tackle challenges of strategy, organization and leadership. From start-ups to Fortune 10's, turn-arounds to new markets and strategies, overhauling leadership and culture to re-designing for growth, he has worked in more than 25 countries on 4 continents. In addition to being a regular contributor to HBR and Forbes, and has been featured in Fortune, CEO Magazine, BusinessInsider, MSNBC, Inc, Business Week, Smart Business, and thought leaders.
During this show we discuss:
Making your leadership team exceptional
How to create thought leaders within your organization
Why knowing your identity is essential to your organization
How to develop your strategy for your business
How to design an organization with purpose
About scenario planning and why you should be doing it
Two of the messiest challenges executives face when leading an organisation or business
The first step to understanding the fundamentals of strategy
Critical strategies of developing strategy
3 important questions you must ask when creating strategies in order to avoid problematic strategies
What to do when you have a defined strategy but see inconsistent execution across the organisation
3 ways to make my strategy work
Major reason executives fail to execute a strategy
Minor strategic effects businesses go through during a transition
Focusing your job on the most strategic opportunity your company cares about
And so much more
Show resources:
HEAR WHAT OUR CLIENTS HAVE TO SAY
We are passionate about helping our clients secure business credit and financing, and offering both as a service. Of course, we're going to have great things to say about our company because we think what we do and how we do it is pretty awesome. What really matters is what our clients have to say, so click below to hear from some of our customers who we live to serve.