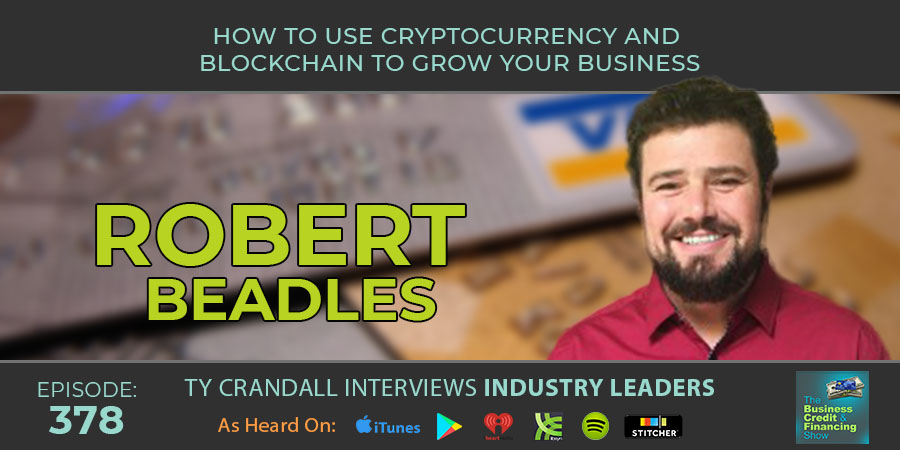 Robert Beadles: How to Use Cryptocurrency and Blockchain to Grow Your Business
Robert "Crypto" Beadles is a Christian, father, husband, successful serial entrepreneur, seasoned business builder; prominent Blockchain & Cryptocurrency educator on TV, YouTube, TradingView Sessions, and throughout the world. Robert is responsible for growing one of the largest construction service businesses in California. Between all his companies, he's been responsible for more than $100+ Million, from start-ups, software development, real estate investments, and more.
Beadles is the builder and Co- Founder of the Monarch Wallet, MonarchPay and is a member of the C4 Crypto Consortium. He is an avid believer in Cryptocurrency, Blockchain technology and offers some of the most in-depth, educational, unique and insightful content available.
He has three black belts in martial arts, has authored two books, and is a philanthropist.
During this show we discuss:
About blockchain technology
About cryptocurrency
About ethereum
Blockchain differences between ethereum and bitcoin
What happens when bitcoin isn't on top anymore
How blockchain and cryptocurrency are linked
The three major types of BC and CC
What BC is used for
The best place for a beginner to learn about BC
How BC tech is revolutionizing and changing businesses and banks?
How BC tech will affect the future
The most secure way to store your CC and safeguard your crypto assets
Show resources:
https://cryptobeadles.com/media/
https://www.youtube.com/cryptobeadles?reload=9
HEAR WHAT OUR CLIENTS HAVE TO SAY
We are passionate about helping our clients secure business credit and financing, and offering both as a service. Of course, we're going to have great things to say about our company because we think what we do and how we do it is pretty awesome. What really matters is what our clients have to say, so click below to hear from some of our customers who we live to serve.