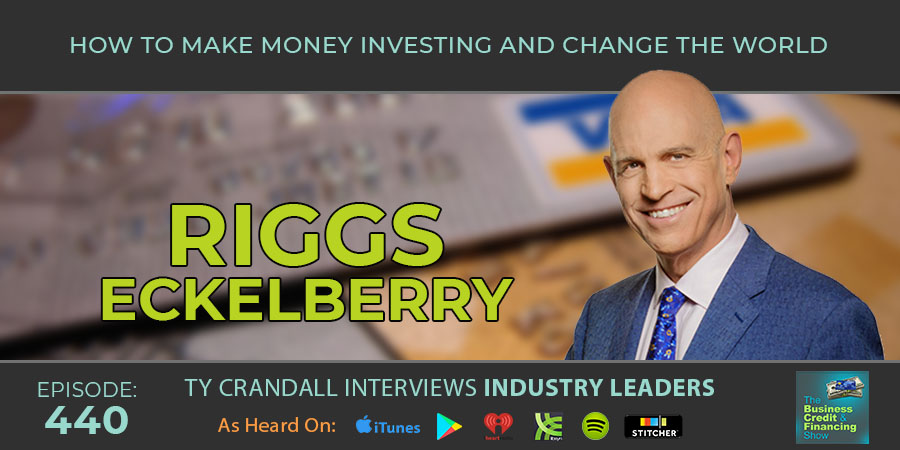 Riggs Eckelberry: How to Make Money Investing and Change the World
Water is the new gold and in this episode Riggs Eckelberry shows how you can invest in the future while changing the world.
About Our Guest:
Riggs Eckelberry doesn't look like a bomb-thrower. And yet, he's driving the disruption of a trillion-dollar industry that has fallen behind the times and is affecting the health of millions.
Riggs Eckelberry is uniquely qualified to ride the huge wave of do-it-yourself water treatment that is transforming an industry, having learned management in the nonprofit space, captained ocean going ships, and achieved several tech successes during the dot-com boom.
Ten years after launching public company OriginClear, Riggs and his team are offering those truck-in-place modular systems in the USA, while licensees are building products internationally using OriginClear's low-energy, chemical-free innovation.
During the interview we discuss:
● Why is water taken for granted?
● The current state of the world's water
● The future of water if we didn't take any action for it
● How water affects businesses
● What Instant Infracture is
● What Water Is The New Gold™ and MergerMarket are
● The ONLY vital scarce and recession-proof market
● What Democratizing Water Investment is
● Why entrepreneurs invest in a democratized water
● How democratized water investment help or save millions of people
● Why there are no alternative investments in water
● How Investor Water works
● Why this investment has a Low Default Rate
● How can it help the environment/ planet
Show resources:
HEAR WHAT OUR CLIENTS HAVE TO SAY
We are passionate about helping our clients secure business credit and financing, and offering both as a service. Of course, we're going to have great things to say about our company because we think what we do and how we do it is pretty awesome. What really matters is what our clients have to say, so click below to hear from some of our customers who we live to serve.