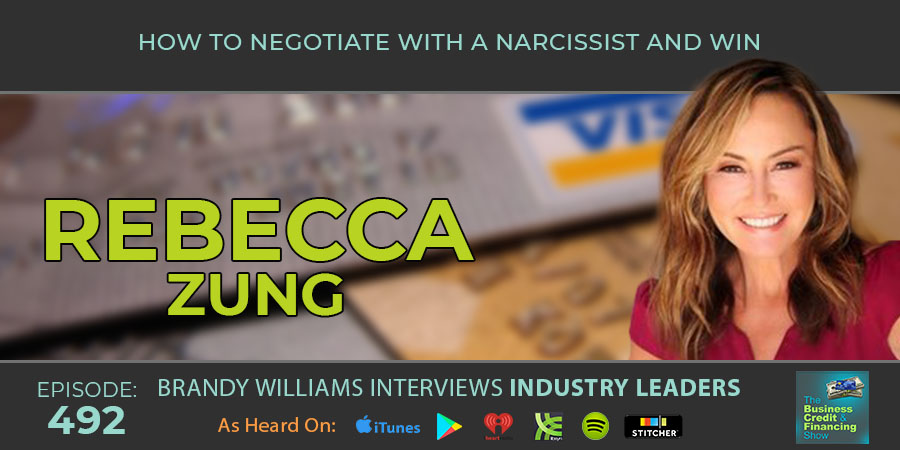 Rebecca Zung: How to Negotiate with a Narcissist and WIN
Rebecca Zung is one of the Top 1% of attorneys in the nation, having been recognized by U.S. News & World Report as a "Best Lawyer in America", as "Legal Elite"  by Trend Magazine, and recognized by her peers as AV preeminent rated in family law, the highest possible rating for an attorney by Martindale Hub bell.
She is the author of the bestselling books, Negotiate Like You M.A.T.T.E.R.: The  Sure Fire Method to Step Up and Win (foreword by Robert Shapiro) and Breaking  Free: A Step-by-Step Divorce Guide for Achieving Emotional, Physical, and Spiritual Freedom.
She has been featured in or on Extra, Forbes, Huffington Post, Newsweek, Time, Dr. Drew, NPR Talk Radio, Good Day New York and CBS Los Angeles among others. 
She is continuing to serve through her very popular YouTube channel, media appearances, podcast, articles and on-demand programs such as: S.L.A.Y. Your E Negotiation™ with a Narcissist and Breaking Free™ Divorce Masterclasses.
During the show we discuss:
● Starting your career
● Becoming one of the top 1% of the attorneys in US
● Starting a totally new endeavor
● Influencing and helping people through social media platforms
● Growing YouTube channel like crazy
● Creating programs to help people negotiate with narcissists
● Narcissist
● How a narcissist affect businesses
● Narcissist building a successful business
● Pros and cons of being a narcissistic businessman
● Spotting the narcissist in business or work
● Importance of negotiation
● Negotiating successfully with a narcissist
● Signs that you've beaten a narcissist
Show resources:
https://www.facebook.com/rebeccazung
HEAR WHAT OUR CLIENTS HAVE TO SAY
We are passionate about helping our clients secure business credit and financing, and offering both as a service. Of course, we're going to have great things to say about our company because we think what we do and how we do it is pretty awesome. What really matters is what our clients have to say, so click below to hear from some of our customers who we live to serve.