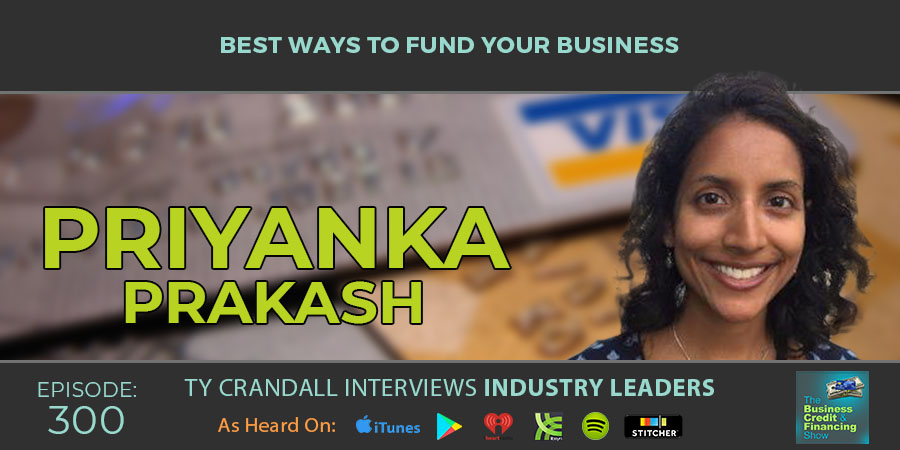 Priyanka Prakash: Best Ways to Fund Your Business
Best ways to fund your business:
Priyanka Prakash is a senior staff writer at Fundera, a marketplace for small business financial solutions. At Fundera, Priyanka writes a variety of content assets and reports, particularly on the topic of small business finance. Previously managing editor at Fit Small Business, she's also a licensed attorney who served as general counsel at a Y Combinator startup. Priyanka's work has been featured in Inc., CNBC, Forbes, and other top-tier publications. When she isn't writing, Priyanka loves to explore NYC with her husband and daughter.
During this show we discuss:
The pros and cons of SB loans?
How you can qualify and secure a SB loan?
The risks involved in getting a loan?
The biggest challenges entrepreneurs face in terms of securing funding for their business
What to look out for when acquiring funds outside a bank
The most effective way a start-up can establish business credit
Getting loans without a credit score check
Documents you need when applying for business loans
The importance of a business debt schedule when applying for loan
Reasons why loan requests are rejected
What you should do if you're rejected for funding the first time around
How to analyse and effectively calculate how much loan you need
Choosing the right type of loan for your business
Factors that affects the costs you're likely to pay for a business loan
Tools to calculate and keep tabs on your personal and business credit scores
About an unsecured credit card and how it aids your business
The pros and cons of using credit cards to fund my business?
Funding your business with Debt financing
Burden rate
About an ICO and how to use it to grow your business
How to get an accountant that fits your business goals
And much more…
Show resources:
https://www.linkedin,com/company/fundera?originalSubdomain=ng
HEAR WHAT OUR CLIENTS HAVE TO SAY
We are passionate about helping our clients secure business credit and financing, and offering both as a service. Of course, we're going to have great things to say about our company because we think what we do and how we do it is pretty awesome. What really matters is what our clients have to say, so click below to hear from some of our customers who we live to serve.