GET BUSINESS CREDIT AND FINANCING…
AND OFFER BOTH AS A SERVICE
OVER 15,000 CLIENTS SERVED!
Get business credit, loans, and credit lines with our Core enrollment option, and become a licensed, white-label partner with our VIP and Ultimate programs.
Core
Package
Get Business Credit and Financing
to Start and Grow Your Company
Business Credit Builder Program
411 Credibility Listing
EIN and Entity Setup Assistance
Business Name Credibility Check
Business Address Creditability Check
Business Phone Credibility Check
Website and Email Credibility Check
Bank and Merchant Account Setup Assistance
Fix Damaged Business Credit
Business Credit Report and Score Training
Get Setup with D&B, Experian, and Equifax
Experian Smart Business Access
Exclusive Access to Starter Vendors
Access HIGH-Limit Store Credit Cards
Access HIGH-Limit Fleet Credit Cards
Access HIGH-Limit Cash Credit Cards
Unsecured, No-Doc, 0% Financing
Auto Vehicle Financing with no Personal Guarantee
PayPal Revolving Credit Access
12-Months of Business Advisor Support
Save 90% of Full Credit Monitoring
Secure Business Loans within 72 Hours
Get Loans with Rates of 5% and Less
5-Years of Finance Officer Support
English and Spanish Access
30-Day Money Back Guarantee
Payment Options
Make a Single Payment $2,997*
OR
Only 7 payments of $597*


VIP
Package
Get Business Credit and Financing and Become a Licensed Partner to Offer Credit and Financing as a Service
Everything Included with our Core Plan +
Partner Program Includes
Live and Archived Business Credit Training
7-Step Partner Video Training
Contacts and Agreements
Setter and Sales Interview, Presentation, and Closing Sales Scripts
Done-for-You Seminars
Funding Training and Underwriting Guidelines
8-Page Professional Website Template
3 Professional Press Releases
25 Power Point Presentations
12-Months Email Autoresponder Content
10 Articles for Online Posting
12-Months of Social Media Posts
25 Professional Marketing Videos
15 E-Books and Free Reports and Guides
10 Automated Webinars
6 Professional Marketing Flyers
Spanish Marketing Resources
Finance Marketing Flyers and Videos
Direct Funding Program
Sales Rep Management and Training
Easily Setup and Manage Your Customers
Simple Account Management
Full Partner Support
Jumpstart Closing Program
30-Day Money Back Guarantee
Payment Options

Ultimate
Package
Get Business Credit and Financing and Become a Licensed Partner with Sales Funnel and Marketing Setup
Everything Included in our VIP Plan +
Automation Campaigns
Sales Funnel
Sales Funnel with 100+ Emails
Information and Education Funnel Emails
Buying Benefit Funnel Emails
Call-to-Action Funnel Emails
News Hacker Funnel Emails
Video Education Funnel Emails
Credibility Funnel Emails
Consultation Funnel Emails
Funding Case Studies Funnel Emails
3-Video Sales Presentation Campaign
90-Minute Webinar Presentation Campaign
Attempting Contact Campaign
Retention Campaign
Re-Engagement Campaign
Payment Decline Campaign
Fallout Campaign
Marketing Resources Setup
Website and Marketing Flyers Setup
Webinar and PowerPoints Setup
YouTube, Facebook, and Twitter Setup
E-Book, Reports, and Guides Setup
Articles and Press Releases Setup
30-Day Money Back Guarantee
Payment Options
Click Below to See What You Get When You Enroll!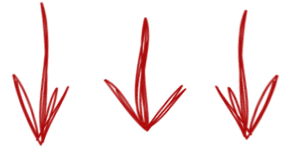 *
Click Here
to review our terms-and-conditionals before enrolling.
Click Here
for important details on our investment options, including our $99 Executive Partner Subscription.
HEAR WHAT OUR CLIENTS HAVE TO SAY
We are passionate about helping our clients secure business credit and financing, and offering both as a service. Also helps in
building business credit fast
. Of course, we're going to have great things to say about our company because we think what we do and how we do it is pretty awesome. What really matters is what our clients have to say, so click below to hear from some of our customers who we live to serve.