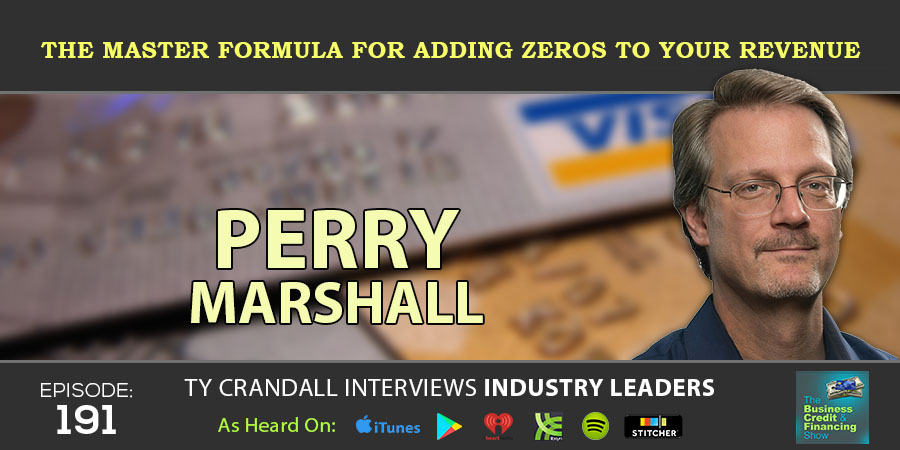 The Master Formula for Adding Zeros to Your Revenue
Perry Marshall is one of the world's most expensive and sought-after business consultants. Clients seek his ability to integrate engineering, sales, art and psychology. He launched two movements in modern marketing. His Google AdWords books laid the foundations for the $100 billion Pay Per Click industry, and techniques he pioneered are standard best practices. He wrote the world's best-selling book on web advertising, Ultimate Guide to Google AdWords. More recently, he's turned "80/20" into a verb. 80/20 is not just a fact about your business, it's action you take on your business. 80/20 is the central lever for every great strategy. His book 80/20 Sales & Marketing is mandatory in many growing companies. His books are course material in several business schools.
During This Show We Discuss…
How the 5-step master-strategy to ruling your kingdom can radically transform your business
How to build a multi-million-dollar business by mastering marketing, equity, scale, moat, and castle
The recipe a winning "star" business has that other businesses don't
The roadmap to rapidly grow a business
Mastering your Unique Selling Proposition like Uber has
Benefiting from network effect
Creating feedback loops and understanding power laws
Determining whether you're a price or proposition simplifier
Why self-sustaining networks are the key to owning a business that can sustain through tough times
What 80/20 time is and how it can help you earn $1,000 per hour at least an hour a day
The best way you can make your products irresistible
How you can carve out a niche to be #1 in any industry
What the Espresso Machine principle is and how it can transform your business
How to find small things to change in your business that have a large impact on revenue and profits
And much more
Resources…
https://www.perrymarshall.com/8020-book/
https://www.perrymarshall.com/rosetta
https://www.perrymarshall.com/
HEAR WHAT OUR CLIENTS HAVE TO SAY
We are passionate about helping our clients secure business credit and financing, and offering both as a service. Of course, we're going to have great things to say about our company because we think what we do and how we do it is pretty awesome. What really matters is what our clients have to say, so click below to hear from some of our customers who we live to serve.