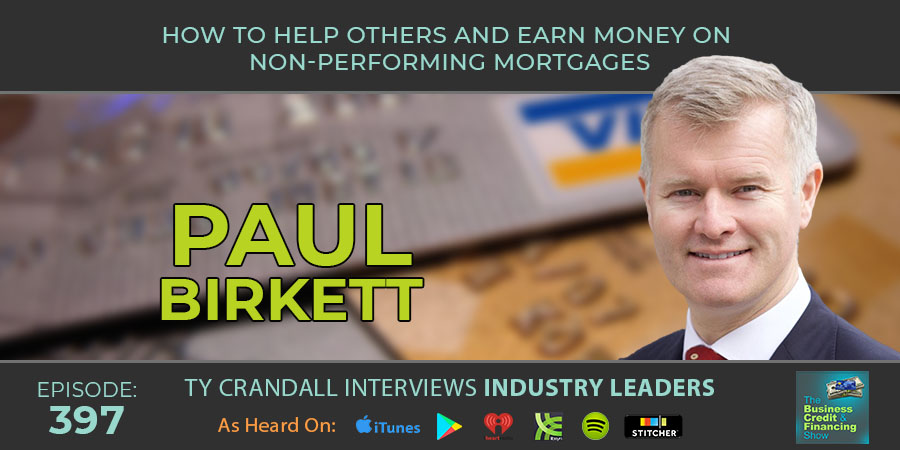 Paul Birkett: How to Help Others and Earn Money on Non-Performing Mortgages
Paul is the founder of Automation Finance, the world's first asset based investment fund paying target return of 8%. Automation Finance has more than $200M assets under management and has saved 1000+ families from foreclosure. Paul's audience on social media is greater than 5,000 and he is happy to promote the episode to his fans!
Paul has 25 years experience building data-driven businesses in global markets. Prior to launching Automation Finance he repeatedly built multi-billion dollar businesses for PepsiCo and Procter & Gamble in the US, Europe and Asia.
Automation Finance buys non-performing residential mortgages at a discount to par and works with the homeowners to return the loan to performing status. We deliver superior returns and better borrower outcomes by providing homeowners with alternatives to foreclosure
During this show we discuss:
● About non-performing loan
● Finding the appropriate NPL to invest in
● Steps you need to take to buy a non performing loan
● Best ways to mitigate risks attached with NPL investments
● How to earn steady returns on your NPL investments
● How to convert a NPL to a performing loan
● The guaranty that the funds will earn/ have proceeds sufficient to benefit everyone involved
● About distressed asset
● Why you should consider investing in a loan in default that is prone to a number of negative consequences
● Why you should consider the distressed investments based on trends and expertise
● 3 mistakes people make when investing in Distressed Assets
Show resources:
https://www.automationfinance.com/
https://www.linkedin.com/company/automationfinance/
https://web.facebook.com/AutomationFinance/
HEAR WHAT OUR CLIENTS HAVE TO SAY
We are passionate about helping our clients secure business credit and financing, and offering both as a service. Of course, we're going to have great things to say about our company because we think what we do and how we do it is pretty awesome. What really matters is what our clients have to say, so click below to hear from some of our customers who we live to serve.