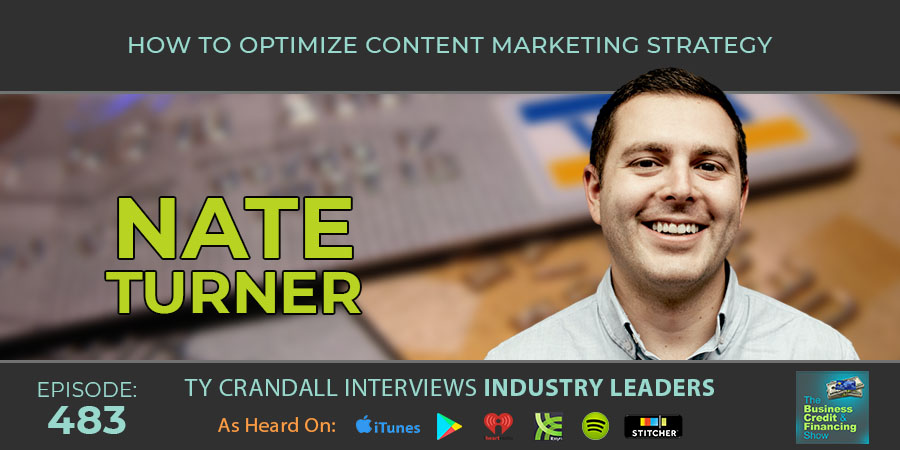 Nate Turner: How to Optimize Content Marketing Strategy
Nate is a marketing expert with over 12 years in the trenches. His sole purpose is to help companies acquire more customers. Nate is the co-founder of Ten Speed, a tech-enabled content optimization company focused on helping companies get more results from the content they already have on their site.
Nate was the first marketer at Sprout Social, where he spent years building and scaling the inbound engine, helping grow the company from $0 - $100M+ in revenue & IPO. He is, and has been, the growth marketing consultant to several SaaS companies like Help Scout, Zylo and Hologram.
Nate is passionate about working with marketing and sales leaders and early stage founders to solve hard problems and scale revenue growth.
During the show we discuss:
● What content is and how it can help you grow your company
● Content optimization
● Benefits of content optimization
● Importance of content optimization
● How to optimize content
● Content marketing
● Strategies to use for content to grow your SEO
● When to invest in content marketing
● Common struggles about content marketing
● Effective content marketing strategy
● Biggest mistakes in content marketing strategy
● Main challenges of content optimization
● SEO optimized content
● How SEO help with content marketing
Show resources:
HEAR WHAT OUR CLIENTS HAVE TO SAY
We are passionate about helping our clients secure business credit and financing, and offering both as a service. Of course, we're going to have great things to say about our company because we think what we do and how we do it is pretty awesome. What really matters is what our clients have to say, so click below to hear from some of our customers who we live to serve.