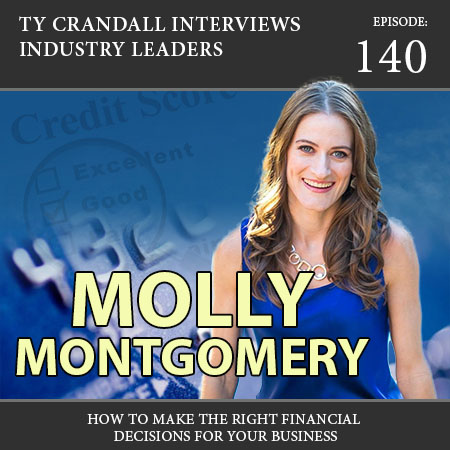 How to Make the Right Financial Decisions for your Business
Molly Montgomery is the founder of Ascension, a startup advisory firm that helps high performing entrepreneurs and visionary leaders grow or scale their company with confidence. Molly is a Certified Public Accountant in Arizona and Virginia. She holds a Bachelor's Degree in Accounting from Radford University and a Master's Degree in Taxation from Arizona State University. Prior to starting Ascension, she acquired more than 13 years of career capital in public accounting, providing audit, tax and corporate advisory services to companies of all sizes and in various stages of growth. She is currently the Chair-Elect of the Arizona Society of CPAs, and is actively involved within the startup ecosystem in Arizona and Southern California.
In This Show We Cover:
What entrepreneurs should be doing from the very beginning of starting their business if your trying to accomplish massive growth
The important essentials to growing and scaling your business
Some unique needs of a growing company that are often not discovered early enough, causing a major impact on your company's future
What you should know about proper strategic planning
The most important things to know when starting and growing a business
The type of accounting support a startup should have
The types of systems a business should have to be successful
The type of financials business owners should be familiar with
The most essential KPIs to keep up with
Compliance procedures you should have
And much more
Resources
https://www.facebook.com/molly.montgomery.33
https://twitter.com/mollym_cpa
https://www.linkedin.com/in/mollymontgomery/
HEAR WHAT OUR CLIENTS HAVE TO SAY
We are passionate about helping our clients secure business credit and financing, and offering both as a service. Of course, we're going to have great things to say about our company because we think what we do and how we do it is pretty awesome. What really matters is what our clients have to say, so click below to hear from some of our customers who we live to serve.