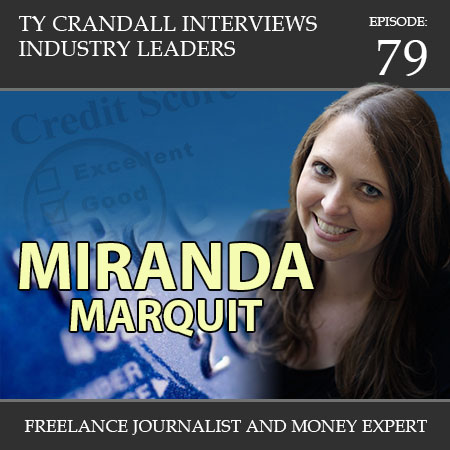 Miranda Marquit is a freelance journalist and money expert. Her work has appeared in Forbes, U.S. News & World Report, and other online and offline publications, and she has been a guest on NPR.
During this show we discuss…
The secret to budgeting as an entrepreneur when you have variable income
The best way to save when your revenue and income vary
How to best prioritize your expenses as a business owner
How to find freedom and flexibility in what you love doing
Why liquidity is so important and how to manage cash flow
Why lines-of-credits can save you and your business
What invoice factoring is and how it can give you a financial cushion
How to best obtain manage health insurance and keep it affordable
How to use and manage health savings accounts
The types of bank accounts should business owners have
Why separating business and personal credit is important
The best ways to save for retirement as an entrepreneur
How to get a home loan as a business owner when you don't get pad on W-2
3 things you should know about self-publishing your own book
What you should know about freelancing
And much more
Resources Discussed on the Show…
http://www.Plantingmoneyseeds.com
HEAR WHAT OUR CLIENTS HAVE TO SAY
We are passionate about helping our clients secure business credit and financing, and offering both as a service. Of course, we're going to have great things to say about our company because we think what we do and how we do it is pretty awesome. What really matters is what our clients have to say, so click below to hear from some of our customers who we live to serve.