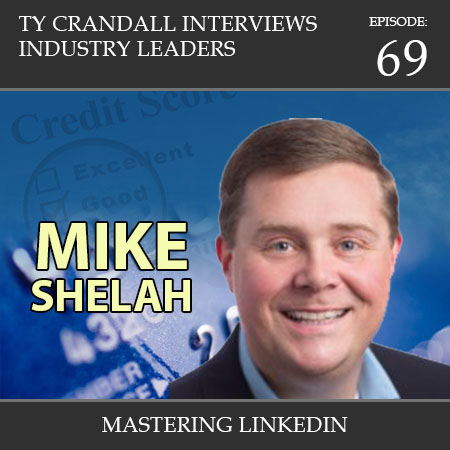 In 2011, Mike began sharing his insights and perspectives on LinkedIn with audiences throughout Maryland. In 2015, He founded Mike Shelah Consulting to work directly with companies and sales professionals nationwide to help them find more customers and find them fast, leveraging the power of LinkedIn. Mike uses his experience to evangelize the value of LinkedIn and assist those in the job market wanting to find their dream job and get to the front of the applicant list. A resident of Westminster, Maryland since 2005, Mike is a dedicated husband, father and community advocate. When he is not busy presenting or networking, Mike spends time with his family watching the Orioles, The Ravens & The Terps!
During this show we dive in and discuss…
3 step process to marketing on LinkedIn
What you should share, and how to share for the most impact
What you should know about LinkedIn's blog Pulse
How to position yourself as a thought leader using LinkedIn
What you should know about embedding media such as video in your posts and profile
How to get comments to turn into referrals
Secret success strategies for LinkedIn groups
Why you should share your Pulse blog posts with your groups
What groups you should be joining to get the best results and customers
What you should know about your LinkedIn profile that can immediately put you at the top of searches
Why you should never treat your LinkedIn as you do with Facebook
Getting the most out of the 2nd degree connections to grow your business
How to get a 12 week LinkedIn course for your sales team
How to use LinkedIn to find awesome team members
The best practices to use LinkedIn for marketing
And much more
Resources Discussed on the Show…
https://www.linkedin.com/in/mikeshelah
HEAR WHAT OUR CLIENTS HAVE TO SAY
We are passionate about helping our clients secure business credit and financing, and offering both as a service. Of course, we're going to have great things to say about our company because we think what we do and how we do it is pretty awesome. What really matters is what our clients have to say, so click below to hear from some of our customers who we live to serve.