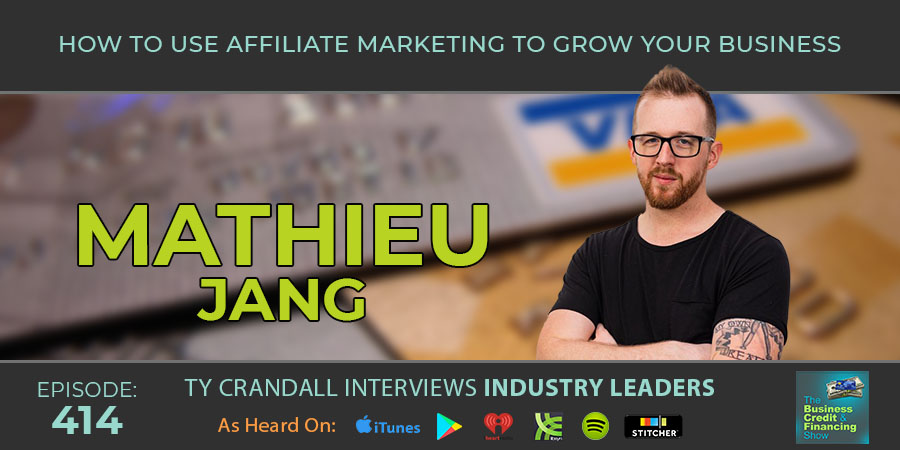 Mathieu Jang: How to Use Affiliate Marketing to Grow Your Business
In this show, you'll hear how you can use affiliate marketing to rapidly grow your business. You'll discover what affiliate marketing is, how it works, how to use it to rapidly scale your company, and how to do it the right way where you can recruit an army of people to market your company and products for you.
About Our Guest:
Mathieu Jang is a co-founder of Affiliate Institute, one of the world's foremost affiliate marketing education platforms, where he has been a driving force in helping to generate over $100 million dollars in sales. Mathieu, or Jang, as he's often referred to professionally, is a sought after marketing strategist and consultant.
Jang has helped hundreds of entrepreneurs learn to build, optimize and scale their business. With his tutelage, many of his students now have their own successful online businesses that are doing between 6 to 8 figures and enjoy a life of true freedom. Beyond his well-established skills, experience and success, Jang's passion for helping others and shaking up the mainstream education system is abundantly clear in everything he does.
During this show, we discuss:
● About affiliate marketing
● Getting started affiliate marketing with $0
● What makes affiliate marketing different from other kinds of ads referrals programs
● 3 steps to follow in order to generate passive income online with affiliate marketing
● The two principles involved in successfully starting as an affiliate marketer
● The best social medium platform to leverage as a startup affiliate marketer
● 3 strategies you can use to earn your first 6 figure online
● Where to find offers if you are new to affiliate marketing
● Three compulsory steps you must take in order to select an offer
Show resources:
https://affiliateinstitute.com/
https://www.instagram.com/mathieujang/
HEAR WHAT OUR CLIENTS HAVE TO SAY
We are passionate about helping our clients secure business credit and financing, and offering both as a service. Of course, we're going to have great things to say about our company because we think what we do and how we do it is pretty awesome. What really matters is what our clients have to say, so click below to hear from some of our customers who we live to serve.