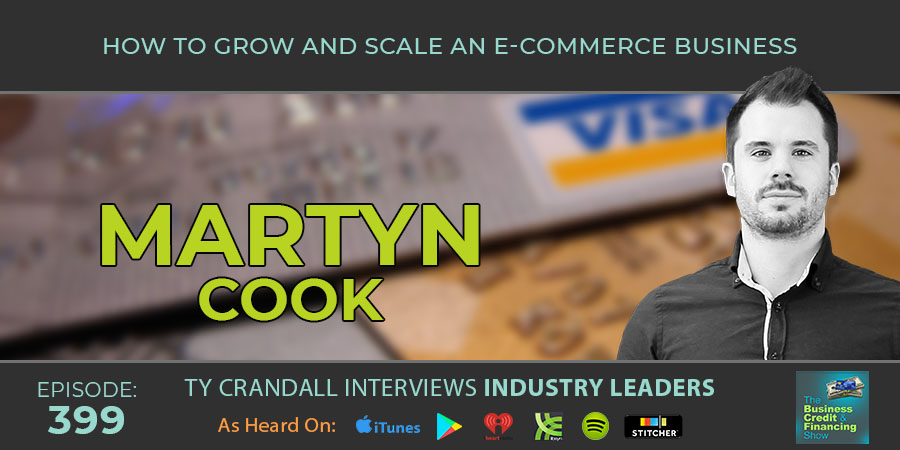 Martyn Cook: How to Grow and Scale an E-commerce Business
Martyn has been marketing and selling online since the age of 14 when he learnt to build websites to impress a girl (it didn't work!). Since then he's sold everything from dog collars to houses leveraging the internet.
Martyn Co-Founded a Software company, Built multiple 7-Figure Ecommerce Brands, Co-Founded a High-Level Digital Entrepreneur Mastermind that hosts luxury meet-ups around the world, has spoken from stages around the world and still somehow found the time to self-publish two books.
His latest project, Noobry.com, a cognition drink, is on a mission to fortify 1 Billion meals by 2025, helping to tackle the 2 billion person, worldwide malnutrition problem.
Martyn absolutely loves connecting with interesting Entrepreneurs and he regular does that via his Smarter Destiny Podcast and Community.
During this show, we discuss:
● How to scale your ecommerce business to 7 figures and beyond
● Unlocking the 1% secret to predictably scale your business to unleash compounding growth
● How to maximize profit potential by improving each step of your customer journey
● Why a handful of 1% improvements in your business result in over a 300% increase in sales
● How to build a special community of your raving fans to grow your company
● Choosing the right product to sell to your audience
● How to speak to suppliers to get the best deal on products to sell
● 9 tools you must have to start and successfully run an ecommerce business
● Choosing the right ecommerce platform for your business
● Why an email funnel is so important to growing your business
● 3 mistakes entrepreneurs make when setting up ads for their webites or ecommerce store
● 5 tactics I can use to increase my ecommerce conversion rate
● 5 strategies and hacks I can use to boost the sales of my ecommerce business
● How to improve audience relationship in order to aid product sales
● Social media communication you should leverage in order to build an active buying audience
Show resources:
HEAR WHAT OUR CLIENTS HAVE TO SAY
We are passionate about helping our clients secure business credit and financing, and offering both as a service. Of course, we're going to have great things to say about our company because we think what we do and how we do it is pretty awesome. What really matters is what our clients have to say, so click below to hear from some of our customers who we live to serve.