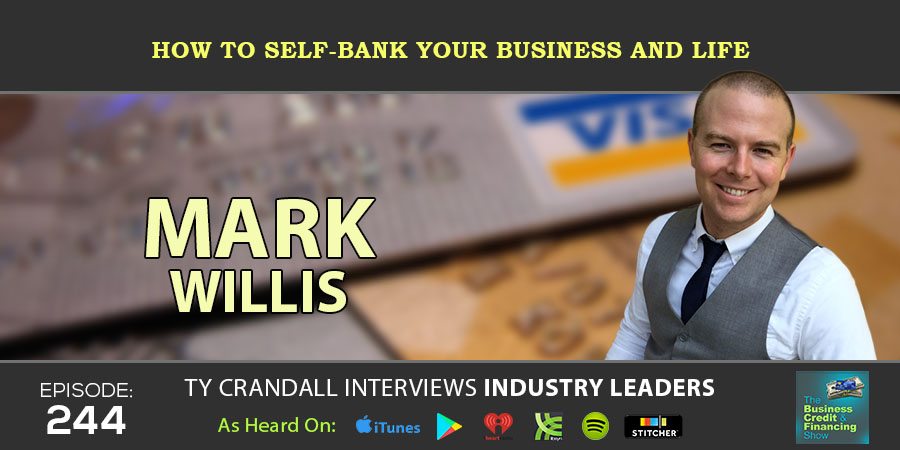 Mark Willis – How to Self-Bank Your Business and Life
How to Self-Bank Your Business and Life
Mark Willis is a man on a mission to help you think different about banks, Wall Street's abuses and from financial uncertainty. After graduating with six figures of student loan debt and before discovering a way to turn his debt into real wealth, he watched everybody lose their retirement investments and home equity. In 2008, he knew that he needed to find a sane way to meet his financial objectives and those of his clients.
Mark is a CERTIFIED FINANCIAL PLANNER, a #1 Best Selling Author and the owner of Lake Growth Financial Services. A financial firm in Chicago, Illinois. Over the years, he has helped hundreds of his clients take back control of their financial future and build their businesses with sophisticated, tax-effective solutions. He specialises in building custom-tailored financial strategies that are unknown to typical stock-jockeys, attorneys, or other financial gurus.
As co-host of the Not Your Average Financial Podcast, he shares some of his strategies for investing in real estate, saving and paying for college without going broke, and creating an income in retirement you can't outlive. Mark works with people who want to grow their wealth in ways that are safe and predictable, to become their own source of financing and to create tax-free income in retirement.
During this show we discuss…
How to become your own source of financing
Self-banking
Benefits of self-banking to your business
Why self-banking is better than traditional banking
How to become your own banker and source your own finances
Ways of generating a passive income
How to manage passive income
How to create tax-free income
Why debt is a sound investment for your business
Creating wealth from your debt
How to buy debt
How to go upstream financially
Analysing your current financial situation
How to create an effective financial plan for business and personal life
How to meet your financial goals
How to improve your finances in a safe and predictable way
Various beneficial financial vehicles that you can put your money into without being taxed
Ways of creating an income in retirement you can't outlive
And much more…
Show Resources:
www.notyouraveragefinancialpodcast.com
https://m.facebook.com/lakegrowth/?_rdr
https://mobile.twitter.com/lakegrowth?lang=en
HEAR WHAT OUR CLIENTS HAVE TO SAY
We are passionate about helping our clients secure business credit and financing, and offering both as a service. Of course, we're going to have great things to say about our company because we think what we do and how we do it is pretty awesome. What really matters is what our clients have to say, so click below to hear from some of our customers who we live to serve.