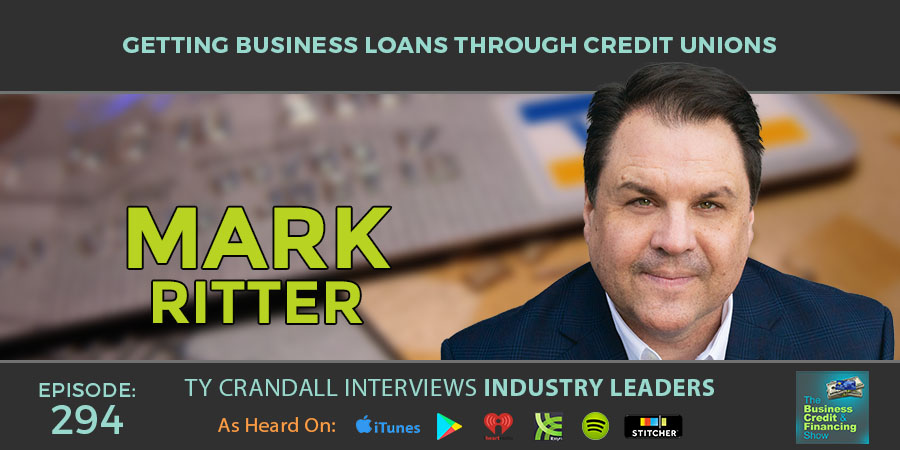 Mark Ritter: Getting Business Loans Through Credit Unions
Getting Business Loans through Credit Unions
Mark Ritter is the CEO of MBFS and an expert in credit unions and business lending. His primary role at MBFS is overseeing the strategy of helping credit unions assist members with business needs and consulting with the credit unions on planning the delivery of services to their memberships.
In 2002, Mark started Members 1st Federal Credit Union's business lending program as "one person and a desk" with no policies, products, staff, systems, or business members. That program grew to be one of the top ten in the nation in the number of loans and balances outstanding for federal credit unions. In addition, Mark developed a participation program that grew to one of the top buyers and sellers of credit union business loans in the eastern United State. He has done extensive work with the branch retail staff, business lending operational and sales staff, and credit unions to educate and train them on the merits of business lending.
After ten years at Members 1st, he took on the challenge of being the CEO of a business lending CUSO. Mark was the fifth CEO in five years for the organisation, which lost money every month of its existence. In the past six years at MBFS, Mark increased the number of credit unions the CUSO services by over 500%, grew the revenue by 800%, and ensured positive cash flow every full year he's been at the CUSO. More importantly, MBFS has helped countless credit union members gain the financing they need for business and investment needs.
During this show we discuss:
- The biggest mistakes small businesses make when looking for financing
- SBA loan and the process involved
- How to qualify and easily secure SBA loans
- Choosing the best SBA loan for your business
- The pros and cons of SBA loans
- Where startups can get capital
- The two main types of SBA loans
- How to get no-money down real estate loans
- How SBA micro loans work
- When to get and not to get an SBA loan
- The type of loan that's MUCH better than SBA
- The differences between credit unions and banks
- Why you should consider a credit union for business loans
- Getting business loans with a low credit score
- And much more
Show resources:
http://www.linkedin.com/company/11260287
HEAR WHAT OUR CLIENTS HAVE TO SAY
We are passionate about helping our clients secure business credit and financing, and offering both as a service. Of course, we're going to have great things to say about our company because we think what we do and how we do it is pretty awesome. What really matters is what our clients have to say, so click below to hear from some of our customers who we live to serve.