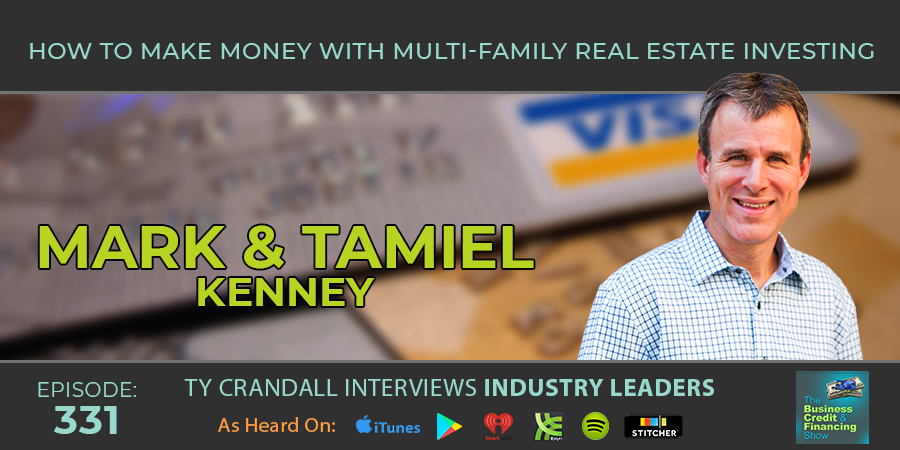 Mark and Tamiel Kenney: How to Make Money with Multi-Family Real Estate Investing
Mark and Tamiel Kenney are seasoned real estate investors and the founders of Think Multifamily, a leading Multifamily Acquisition and Education Company that prides itself on a family-oriented approach to business. Mark and Tamiel are invested in over 4,000 units with a strategy focused on acquiring, owning and operating apartments, and providing clients with otherwise unobtainable real estate investments at reduced risk. Think Multifamily provides innovative technology simplifying the investment process, facilitates avenues for investment, increases returns through capital campaigns and perhaps most importantly, provides people with better places to live Despite Mark and Tamiel's family-oriented approach, things weren't always so rosy. Indeed, the genesis of their philosophy came about when Tamiel nearly walked out on Mark after plunging himself into 80+ hour work weeks. With that rude awakening fresh in their minds, Mark and Tamiel redoubled their efforts and went into business with each other. Now, they are focused on giving back to their community, with a large portion of Think Multifamily's profits going to support various charities. Tamiel herself is a registered nurse, and has gone on a number of medical mission trips. As business partners, they are also passionate about apartment investing and offer a holistic approach to educating others on how to become successful in this business, as well as in other areas of their lives. In their very first year of coaching others, they helped close on 2,500 units in excess of $180M.
During this show we discuss…
The most productive way for a struggling investor to raise capital and scale investments to new heights
The easiest and fastest way to raise capital for a deal
The first step to purchasing an apartment
The easiest way to switch from any type of real estate to apartment investment
Sensitive lessons Mr. Kenney has learnt from investing in apartments
About Multifamily real estate
Multifamily real estate vs single family property investment
Some of the benefits of multifamily real estate
The smartest way to ensure success in multifamily real estate
How you can start MFRE without having to buy less than 30 units for months
The most important factors that actually influence the MFRE to invest in
4 innovative ways to maximise your MFRE REI
Things to pay attention when choosing a MFRE to invest in
When to consider outsourcing your MFRE property to a 3rd party
The "perfect" MFRE property deal
Some of the invisible red flags to look out for when choosing an investment partner
Determining the strengths and weaknesses of a larger and smaller property
Certain questions to ask lenders to aid property sales
The difference between value add deals and understanding the characteristics of the building
How location influences your ROI
Show resources:
https://www.thinkmultifamily.com
https://www.linkedin.com/company/10929896
https://www.facebook.com/multifamilyinvestors/
HEAR WHAT OUR CLIENTS HAVE TO SAY
We are passionate about helping our clients secure business credit and financing, and offering both as a service. Of course, we're going to have great things to say about our company because we think what we do and how we do it is pretty awesome. What really matters is what our clients have to say, so click below to hear from some of our customers who we live to serve.