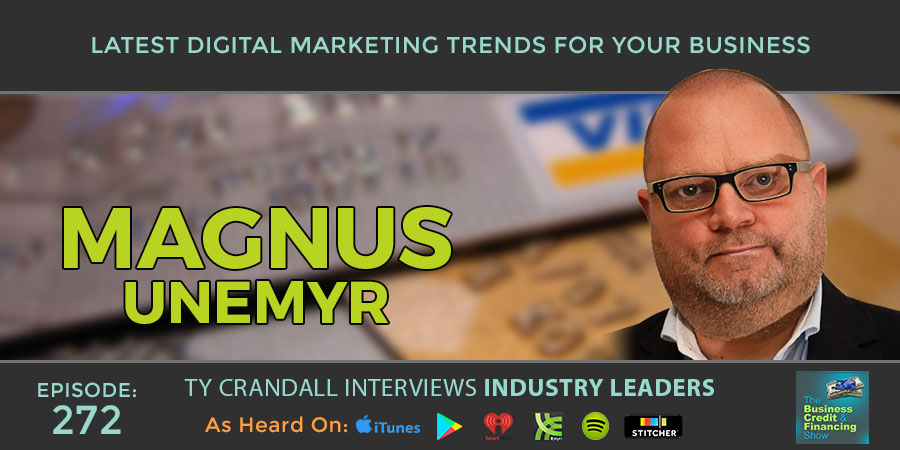 Magnus Unemyr: Latest Digital Marketing Trends for Your Business
Latest Digital Marketing Trends for your Business
Unemyr is a renowned author, global speaker and thought-leader in the field of marketing automation, with a particular focus on advanced integration, marketing with artificial intelligence, and how data and insights from Internet-connected devices can drive marketing automation logic.
Magnus has spent the past 20+ years in the global software industry, focusing on marketing the Internet-of Things technology in the semiconductor chip industry. He co-founded an international software company that built and maintained a distributor network in 50 countries. He now concentrates his efforts on helping companies advance and grow their business by sharing his knowledge as an independent consultant.
Magnus has published many popular books on Internet marketing, Marketing Automation, Entrepreneurship, Internet-of-Things and Artificial intelligence. His latest book, released 2018, is entitled 'Data-Driven Marketing with Artificial Intelligence: Harness the Power of Predictive Marketing and Machine Learning'. Magnus currently resides in Sweden and is a sought-after speaker for seminars and conferences in Japan, South Korea, Taiwan, throughout Europe and the USA. He's is also the founder and author of the blog www.unemyr.com/blog a leading source for marketing automation and AI.
During This Show We Discuss
1. The newest trends with digital marketing
2. How AI is changing things with marketing
3. Types of AI that can really impact a business
4. Forms of automation in a business
5. 2019 trends with marketing automation
6. Benefits of social media automation
7. How business owners can start using AI in their business
8. How you can develop your own AI to help automate your business
9. How you can use AI to better gather prospect data
10. Using AI to organize data and provide insights
11. Chatbots in the digital market
12. The most effective ways to use chatbots
13. All about loT devices
14. Using data from IoT devices to drive marketing automation
15. Difference between basic and advanced marketing automation
16. Other developing technologies that will make big waves in marketing
And much more
Show Resources…
https://unemyr.teachable.com/p/marketing-automation-made-easy
HEAR WHAT OUR CLIENTS HAVE TO SAY
We are passionate about helping our clients secure business credit and financing, and offering both as a service. Of course, we're going to have great things to say about our company because we think what we do and how we do it is pretty awesome. What really matters is what our clients have to say, so click below to hear from some of our customers who we live to serve.