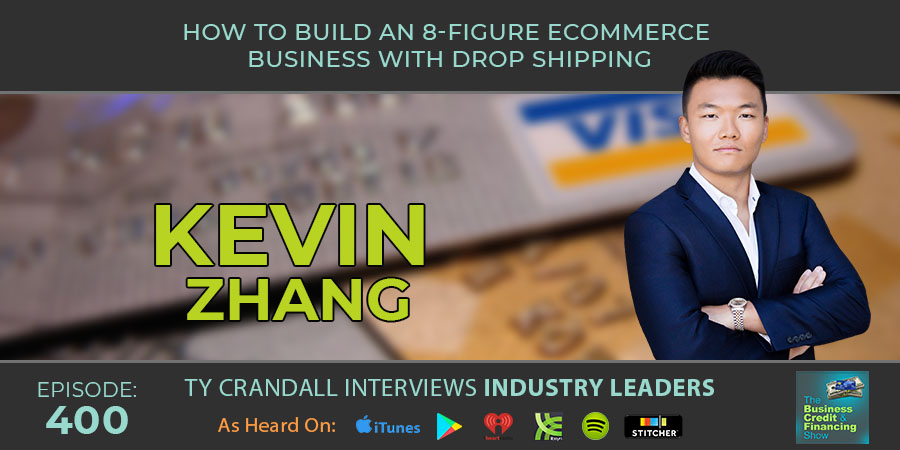 Kevin Zhang: How to Build an 8-Figure Ecommerce Business with Dropshipping
Kevin Zhang is a 24-year-old serial eCommerce entrepreneur and the CEO of Kreator eCommerce, a global business that features over 60 team members with facilities in 3 countries. Despite starting with only $3,000 saved from a summer job, Kevin achieved acclaim in the world of digital strategy and eCommerce for generating $20 Million in sales in his first year as an entrepreneur. Kevin is sought after as both an investor and strategic advisor for organizations focused on eCommerce.
Aside from his own ventures, Kevin is also active in the world of entrepreneurship education.
During this show, we discuss:
● How you go from $0 to $20M in sales in one year
● How to source products to sell online without spending money
● Why Mr Zhang doesn't want to build his ecommerce business on Amazon
● About dropshipping
● 5 dropshipping strategies I can use to scale my brand this 2020
● The best ecommerce store for a startup dropshipper to begin
● How to become a dropshipper without any money
● About branded niche dropshipping
● Finding the perfect niche for your dropshipping business
● Mr Zhang's unique strategy to branded niche dropshipping
● The five golden steps to start generating sales for my new ecommerce business
● How to scale your ecommerce business form 0-6 figures
● 4 simple strategies to hack facebook ad for financial growth for your ecommerce business
● 5 core principles of facebook ad strategy
● How to solve ad and audience fatigue to increase sales on your products
● Focusing and managing multiple niche effectively
Show resources:
https://www.ecommillionairemastery.com/landing-page1584505583077
HEAR WHAT OUR CLIENTS HAVE TO SAY
We are passionate about helping our clients secure business credit and financing, and offering both as a service. Of course, we're going to have great things to say about our company because we think what we do and how we do it is pretty awesome. What really matters is what our clients have to say, so click below to hear from some of our customers who we live to serve.