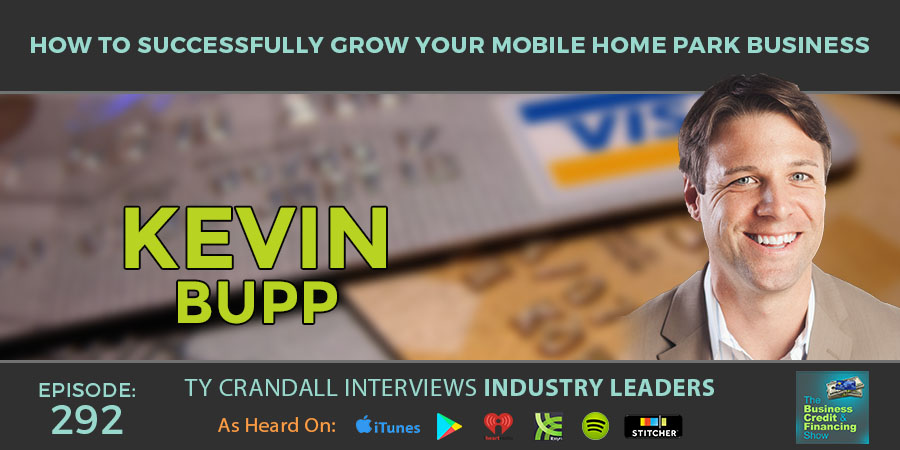 Kevin Bupp: How to Successfully Grow Your Mobile Home Park Business
How to Successfully Grow your Mobile Home Park Business
Kevin Bupp is a Florida-based Real Estate Investor, top iTunes podcast host and serial entrepreneur with over $40 million of real estate transactions. His extensive investment experience spans the gamut of apartment buildings, single-family homes, office buildings, raw land, condos, and his favourite and by far the most profitable, Mobile Home Parks.
Kevin holds the keys to successful real estate investment. With over 16 years of experience, Kevin now educates investors to locate, acquire, and create "higher than average" returns from this widely misunderstood niche of Mobile Home Park Investing. He shares his expertise through the Mobile Home Academy and also as the host of The Investing for Cashflow Podcast which has become one of the hottest podcasts on iTunes, often in the top 100!
In addition to his Real Estate endeavours, Kevin is passionate about giving back and is the founder of several charitable organizations, including founded RunningforBrews.com, a social running club with more than 10,000 active members, and "72 Hours to Key West," an annual 280 mile bike ride benefitting impoverished families during the holidays.
During this show we discuss:
- The unique benefits of buying mobile home parks
- How to purchase your first mobile home park
- What to consider before investing in mobile home parks
- Factors you should consider when purchasing a park
- The best size park for new real estate investors to start with
- How to get financing to buy parks
- The major challenges that come with investing in mobile home parks
- The benefits of investing in mobile home parks
- How to increase the value of a mobile park home in order to increase cashflow
- How to avoid making investment mistakes
- The best way an investor should calculate their supply/demand
- What you should look out for when identifying the right manager
- 7 mistakes to avoid when investing
- How to successfully turnaround a distressed park into a selling park
- And much more
Show resources:
http://www.linkedin.com/in/KevinBupp
https://www.facebook.com/KBupp
https://www.youtube.com/user/KBupp
www.sunrisecapitalinvestors.com
HEAR WHAT OUR CLIENTS HAVE TO SAY
We are passionate about helping our clients secure business credit and financing, and offering both as a service. Of course, we're going to have great things to say about our company because we think what we do and how we do it is pretty awesome. What really matters is what our clients have to say, so click below to hear from some of our customers who we live to serve.