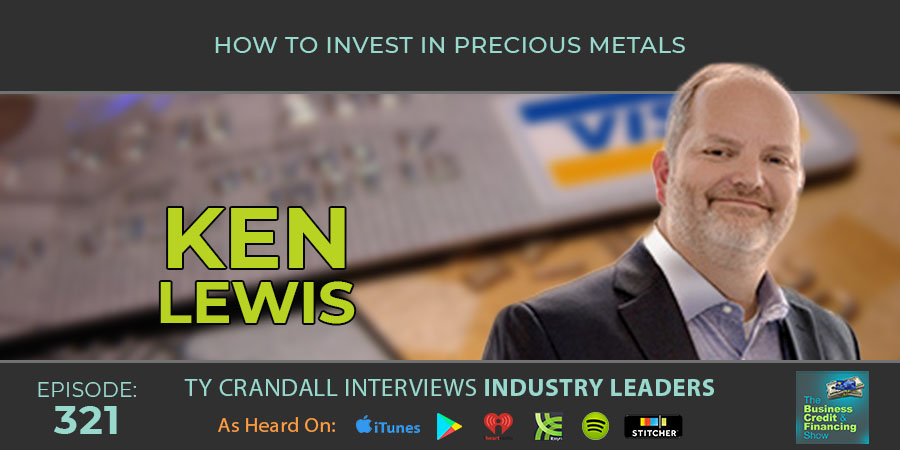 Ken Lewis: How to Invest in Precious Metals
How to Invest in Precious Metals
Ken Lewis is a results-oriented professional with more than 25years of leadership experience across abroad range of retail and technology organizations, many of which are in the Fortune 500. His strategic and operational changes have resulted in growing both the top and bottom line of the organization. Ken's foresight and forward thinking have brought many improvements to the online retail experience at APMEX, and it is that same innovative spirit which inspired the OneGold vision; to provide customers the first-ever online market place with the best digital precious metal products available today.
APMEX's latest venture, OneGold, allows precious metal investors to buy and sell their investments digitally. OneGold is a joint venture between two precious metals power houses, APMEX and Sprott.
Together, they are working to make OneGold the precious metals experience of the future. Customers get the benefits of physical gold ownership, with an easy to use experience they expect from digital products. OneGold is an easy-to-use, efficient and secure online marketplace. APMEX and Sprott are committed to building OneGold into the best experience for anyone who wants to own precious metals.
About the precious metal market
Why you should consider investing in the PM market?
The best PM a newbie can start investing with
What you need to know before purchasing a PM
Choosing a PM to buy from the thousands available
The best market to invest a PM
3 tools that aid in PM investment
How to determine the originality of any PM I purchase
How inflation affects the investment of PM
The difference between investing in PM and paper money
3 strategies to invest in PM
The IRA for PM
Developing a PM IRA with a wide range of eligible products
Understanding the PM market movement in order to get high ROI
Why you should invest your assets in PM
5 important rules to adhere to when investing in precious metals
Calculating how much precious metal I should buy per investment?
Benefits of PM on my portfolio
Why you should buy precious metals physically
The best place to store a PM
Show resources:
HEAR WHAT OUR CLIENTS HAVE TO SAY
We are passionate about helping our clients secure business credit and financing, and offering both as a service. Of course, we're going to have great things to say about our company because we think what we do and how we do it is pretty awesome. What really matters is what our clients have to say, so click below to hear from some of our customers who we live to serve.