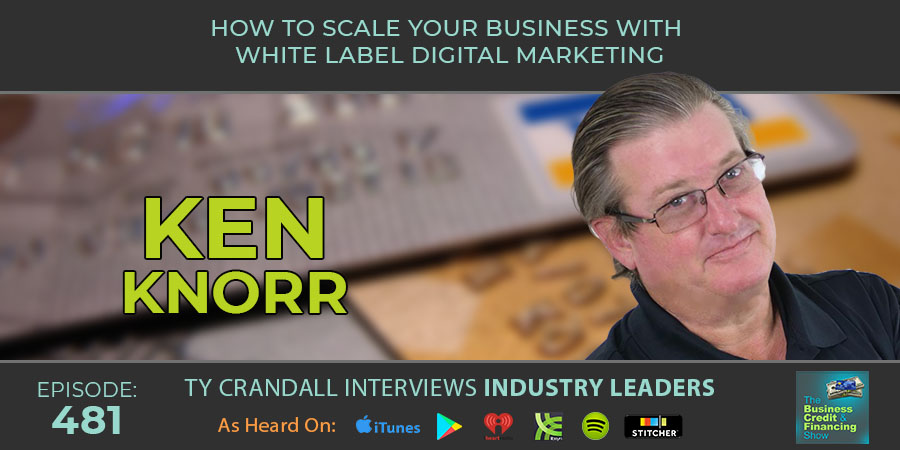 Ken Knorr: How to Scale your Business with White Label Digital Marketing
Ken Knorr is CEO and founder of the white label digital marketing company "That Company". Yes, the company name is literally That Company. For over a decade he has built a company that supports marketing firms in providing high quality SEO, PPC, Social Media, and Reputation Management services all under their respective brands.
With over 400+ agencies partners, That Company has become the most widely trusted name in white label services, that provides a true end to end, scalable white label solution.
Ken is a leader who believes that 1+1=3. Through his consensus through debate leadership style he believes the best solutions are created with his team, not just by himself.
During the show we discuss:
● White label digital marketing
● How white label digital marketing work
● Why brands use White Label Solutions
● Why you should be doing Google and Facebook advertising
● How to stay front-of-mind for your customers
● What remarketing is and how it can help you grow your business
● Why finding the right mix of digital platforms to advertise on is important
● Why experience matters when advertising online
● How to advertise when the platform doesn't like your industry
Show resources:
https://www.linkedin.com/company/that-company/
HEAR WHAT OUR CLIENTS HAVE TO SAY
We are passionate about helping our clients secure business credit and financing, and offering both as a service. Of course, we're going to have great things to say about our company because we think what we do and how we do it is pretty awesome. What really matters is what our clients have to say, so click below to hear from some of our customers who we live to serve.