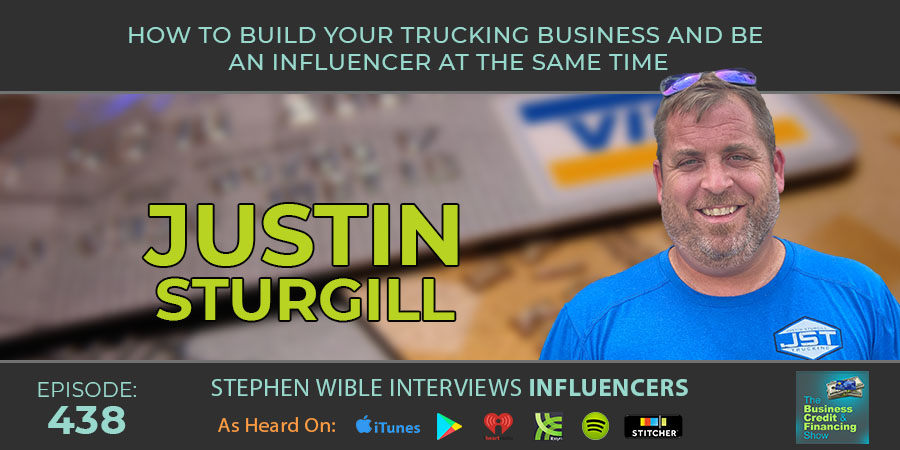 Justin Sturgill: How to Build Your Trucking Business and be an Influencer at the Same Time
Justin is a Dump Truck Fleet owner from Cincinnati, Ohio, where he was born and raised.
After years of working on Nitro Fuel cars on the NHRA Top Fuel Circuit, he decided to make a major career change. He bought his first dump truck in 2015, thus the start of Justin Sturgill Trucking. From that first truck, he knew that he wanted more and build his company up. He is the current owner of 13 Peterbilt dump trucks.
During the show we discuss:
● Making a career change into trucking
● Scaling Peterbilt dump trucks
● Being your own mechanic
● Starting a YouTube channel
● How to run a show
● Gaining a massive followers
● Key to growing a loyal tribe of subscribers
● Managing time in business and social media platforms
● Working under pressure
● Biggest failure
● Being a good leader
● Doing what you love and doing your best
● Best part of being an influencer
● Justin's legacy that he wants to impart
● The worst thing of having lot of followers
● The help of business credit in building a business
● Improving your credit score
Show resources:
Justin Sturgill Trucking
Email: [email protected]
Youtube: https://www.youtube.com/c/JUSTINSTURGILLTRUCKING/
HEAR WHAT OUR CLIENTS HAVE TO SAY
We are passionate about helping our clients secure business credit and financing, and offering both as a service. Of course, we're going to have great things to say about our company because we think what we do and how we do it is pretty awesome. What really matters is what our clients have to say, so click below to hear from some of our customers who we live to serve.