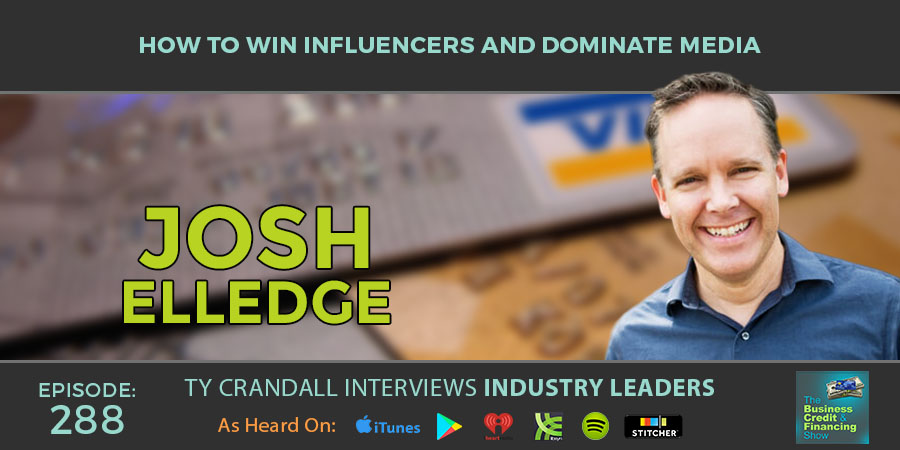 Josh Elledge How to Win Influencers and Dominate Media
How to Win Influencers and Dominate Media
Josh is a serial entrepreneur who builds the companies he needs most in the world. In 2014, He launched UpMyInfluence to help entrepreneurs like himself attract the perfect audiences and grow their brands without the crazy costs and contracts associated with traditional PR companies. Since then, UpMyInfluence (UMI) has evolved into a purpose-driven platform bent on totally DEMOCRATIZING access to influence. Josh wholeheartedly believes UMI has a moral imperative to help entrepreneurs own their expertise, share their wisdom, and serve the world with their collective messages. Oh, and to help our members grow revenue too!
Josh Elledge is a frequent speaker at business and startup conferences including Social Media Marketing World and a Tony Robbins event for his Business Mastery grads. He's appeared as an electrifying podcast guest more than 100 times. He's a weekly consumer expert on Fox 35 Orlando and News 13, writes a syndicated column for nine newspapers (with total readership above 1.1 million readers), and regularly appears on more than 75 TV stations across the country. All told, Josh has appeared in the media more than 2000 times.
During this show we discuss:
- Why influencer marketing is so effective
- The future of influencer marketing
- Why sales pages and funnels aren't the future
- How to provide consumers what they want
- How to invest in relationships
- The power of authority and how to gain it
- How to build true trust and rapport with influencers
- Why you must have a professional profile image done to look legit
- Indicators of authority that influencers and media sources look for
- 3 places authority comes from that you must control to look credible
- How to access a self-assessment test to see your own authority
- How to determine the best influencers to work for
- How to not screw up and actually succeed reaching out to influencers
- How offering to be helpful is the honey that attracts media
- How to get featured and your stories picked up in the media
- How to move up the media hierarchy
Show Resources
https://twitter.com/joshelledge
https://www.instagram.com/upmyinfluence/
https://www.youtube.com/channel/UC1DrPd_EkMk9dhDfbT6uIuA?sub_confirmation=1
HEAR WHAT OUR CLIENTS HAVE TO SAY
We are passionate about helping our clients secure business credit and financing, and offering both as a service. Of course, we're going to have great things to say about our company because we think what we do and how we do it is pretty awesome. What really matters is what our clients have to say, so click below to hear from some of our customers who we live to serve.