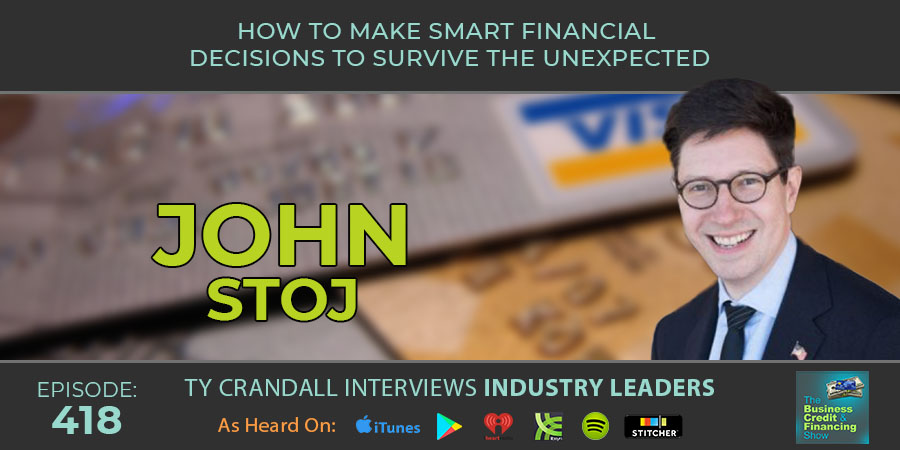 John Stoj: How to Make Smart Financial Decisions to Survive the Unexpected
Are you financially prepared to survive and thrive during unexpected times? During this show John Stoj reveals how to best prepare for the unexpected financially, and what to do to survive and thrive if you weren't prepared.
About Our Guest:
John Stoj is likely the only Investment Advisor you've ever met who has managed both $3.5 billion and a sushi kitchen. John's career in finance began on a Wall Street trading floor over twenty-five years ago, with stops at investment & commercial banks, money managers, and even his own hedge fund, and this has uniquely prepared him to see the financial services industry for what it is: flush with companies and professionals far more focused on their own best interests than their customers'.
John believes sincerely that, done well and delivered fairly, good financial advice is more valuable than its cost, and worth buying.
Unfortunately, through his experience, he knows that banks, broker-dealers, insurance companies, etc. do not have their customers' best interests in mind – they have theirs in mind. On top of that, John brings to the table experience opening, running, and selling a small foodservice business. Nothing breaks you out from the shackles of Wall Street than small business ownership on Main Street.
John enjoys sharing his stories and advice from Wall Street, small business ownership, and (did we mention?) what it's like to be married to an extremely successful doctor.
During this show we discuss:
● The best way to manage personal and business financial risk during a black swan event
● Two questions you must ask your financial advisor and what you need to know from his reply
● 5 things most financial advisors don't want you to know
● The greatest financial advisor deceit
● How to successfully create a financial contingency plan for your small business
● 5 tips to avoid financial ruin during an economy downfall
● Steps you can take if your business has suffered a financial blow
● 3 ways to get a good small business loan, right now, with a bad credit score
● What to do about your current business debt
● 5 most damaging kind of debts to have and what should to do about it
● Things you need to know about accessing forgivable loans and when to do when it becomes unforgivable for them
● Three things, that could affect your finances,you should avoid in a volatile market
● The best strategy to build a spending and investment plan for your startup small business
● Expensive investment mistakes startups make
Show resources:
HEAR WHAT OUR CLIENTS HAVE TO SAY
We are passionate about helping our clients secure business credit and financing, and offering both as a service. Of course, we're going to have great things to say about our company because we think what we do and how we do it is pretty awesome. What really matters is what our clients have to say, so click below to hear from some of our customers who we live to serve.