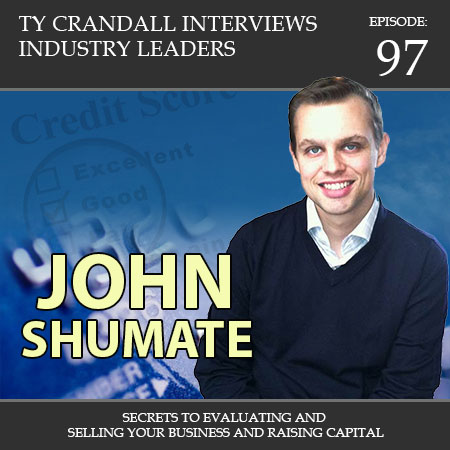 Secrets to Evaluating and Selling Your Business and Raising Capital
John is Chief Executive Officer of Venture First and has focused his career on working closely with venture-backed companies. He has worked with hundreds of early- and growth-stage companies across many industries, many of them dealing with highly-technical products or business models. He believes strongly in the use of carefully-applied rigor to rationalize financial models, business plans, valuations, and other quantification tools. He has over a decade of financial experience, including buy-side and sell-side mergers and acquisitions; debt and equity capital raises; strategic consulting; complex financial modeling; business plan development; equity and derivative valuation; and venture incubation. John attended the Wharton School at the University of Pennsylvania, where he received a B.S. in Economics and dual concentrations in Finance and Management.
In this episode you'll discover…
What are some of the most exciting things happening in the venture market
What the overall early-stage business climate is like now
When you should have your company valuated
How early-stage valuations are conducted and what are the current trends
Why most startups fail
Tips for new entrepreneurs
The process for a capital raise, and how any company can do it
Awesome tips for successful capital raising
Cool tips for closing capital deals
Things a business owner should do in the beginning if the exit plan is to sell the company
The first step a business owner should take to sell their company
The type of financial consulting a business owner, even a new business owner should have
The process a business owner take to determine the value of their business
Show Resources
HEAR WHAT OUR CLIENTS HAVE TO SAY
We are passionate about helping our clients secure business credit and financing, and offering both as a service. Of course, we're going to have great things to say about our company because we think what we do and how we do it is pretty awesome. What really matters is what our clients have to say, so click below to hear from some of our customers who we live to serve.