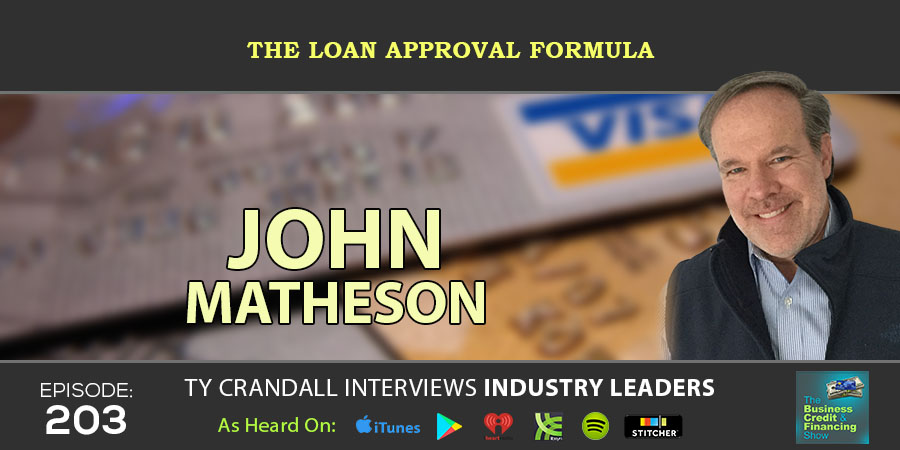 The Loan Approval Formula
John Matheson is the CEO of Commercial Loan Success, a software and education platform designed to help small business owners and property investors make more informed financing decisions. Using the Commercial Loan Success loan analysis software platform, commercial borrowers and commercial lenders can communicate more effectively, and borrowers are able to approach commercial lenders more confidently, already knowing that their transactions are lendable. Through Commercial Loan Success, John hopes to provide the resources and educational materials that small business owners, entrepreneurs, and real estate investors can use to confidently obtain financing and grow their businesses profitably, all without being at the mercy of the predatory lenders.
John is also the managing member of J. Healy Development, LLC. The company specializes in developing new projects into sustainable properties. John has been in the property development business for 26 years, and has been involved in transactions for developing, permitting, and/or financing of completed projects totaling over $50 million. Through J. Healy, John focuses on making multifamily, mixed-use, storage, and other commercial development properties more green and sustainable, lessening a property's footprint while increasing its value.
During This Show We Discuss…
-The factors that affect a business owner's ability to get loans
-Why most business loans are getting denied and how to get yours approved
-What business owners can do to show they're worth investing in
-What business owners can do to become more lendable
-The numbers and financials lenders are looking at most
-What within the numbers lenders are really looking for
-The types of metrics lenders mostly use to make lending decisions
-The banks that are lending more than others
-How important it is to have assets to get an SBA loan
-How important consumer and business credit are to qualify
-The type of financials and financial data lenders are looking at
-What lenders are looking at when it comes to investment properties
-What property metrics lenders are looking at
-How lender qualifying requirements change from a loan to a line of credit
-How important it is that someone know their lendability before they apply
-What business owners should be doing to build relationships with lenders before applying
-And much more
Show Resources
https://www.commercialloansuccess.com/
https://www.linkedin.com/in/john-matheson-39bb9248/
HEAR WHAT OUR CLIENTS HAVE TO SAY
We are passionate about helping our clients secure business credit and financing, and offering both as a service. Of course, we're going to have great things to say about our company because we think what we do and how we do it is pretty awesome. What really matters is what our clients have to say, so click below to hear from some of our customers who we live to serve.