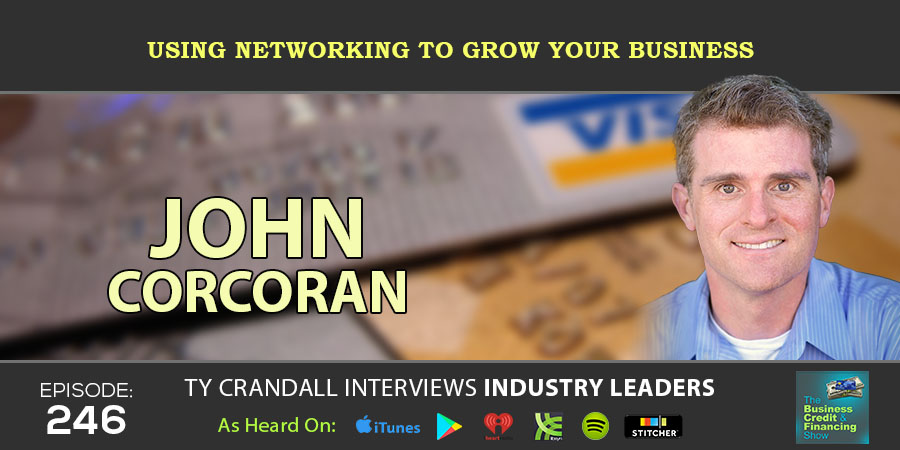 John Corcoran – Using Networking to Grow Your Business
Using Networking to Grow Your Business
John Corcoran is an attorney, writer, and a father, and a former Clinton White House Writer and Speechwriter to the Governor of California. Throughout his career, he has worked in Hollywood, the heart of Silicon Valley, and owned his own boutique law firm in the San Francisco Bay Area working with small business owners and entrepreneurs. He is the creator of Smart Business Revolution and the Smart Business Revolution podcast. He's the cofounder with Dr. Jeremy Weisz, of Rise25, LLC, an education and training company which holds in-person and virtual trainings for ecommerce entrepreneurs and professional services business owners. He has been profiled in Forbes and in the books Entrepreneurial You and Stand Out by Dorie Clark and The Successful Mistake by Matthew Turner, and his writing has appeared in Forbes, Entrepreneur, Huffington Post, Art of Manliness, Lifehacker, Business Insider, Get Rich Slowly and numerous other publications, blogs and websites.
During this show we discuss…
-Ways to increase your income and attract more clients and customers
-The best strategy you can use to get more clients
-How to identify the best influencers to rapport with
-Building a successful relationship with influencers in your niche
-How to monetize your relationship with influencers
-Ways startups or long-term entrepreneurs build their networks from scratch
-How to create a networking plan
-The top tools for online networking
-Questions to ask yourself to determine who should be in your ideal network
-Strategies to use to seek out the best network for your business
-Steps to take in order to keep up the conversation with both old and new connections
-Creating a relevant and successful revenue streams for your business
-Setting feasible goals and accomplishing them
-Factors that prevent a business owner from achieving their best results
-Adjusting your habits to build better relationships for my business
-Crucial but inevitable failures to avoid in your business
And much more…
Show resources:

https://smartbusinessrevolution.com
https://rise25.com/
http://www.linkedin.com/in/corcoran
https://www.facebook.com/calawreport
http://www.twitter.com/johncorcoran
HEAR WHAT OUR CLIENTS HAVE TO SAY
We are passionate about helping our clients secure business credit and financing, and offering both as a service. Of course, we're going to have great things to say about our company because we think what we do and how we do it is pretty awesome. What really matters is what our clients have to say, so click below to hear from some of our customers who we live to serve.