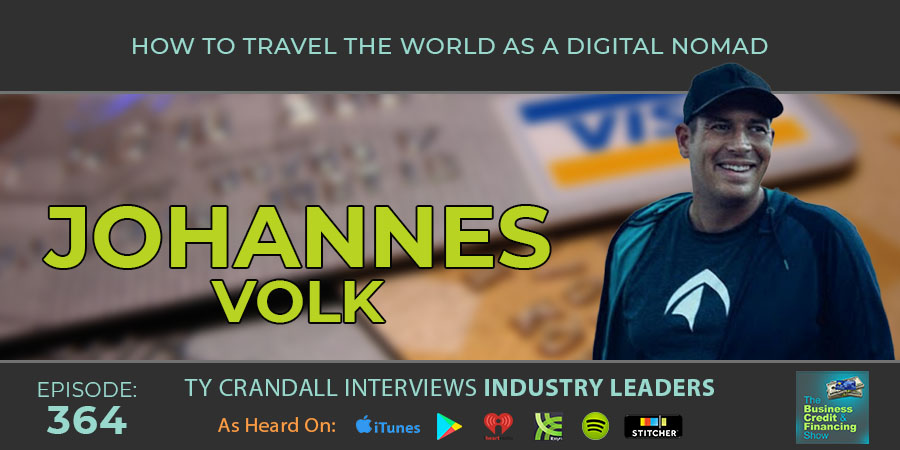 Johannes Volk: How to Travel the World as a Digital Nomad
Johannes Voelkner is the founder of Nomad Cruise - one of the largest digital nomad experiences in the world. Originally from Germany, he moved to South Africa in where he built his first location independent business.
In 2010, he became a digital nomad. While he loved the lifestyle, he was missing the connections to other remote workers and craved community. He wrote the first travel guide for people who work online to inspire more people to live their dream and work while traveling the world.
Eventually, the guide led to the creation of Nomad Cruise where he has helped thousands of digital nomads find community.
During this show we discuss…
About a digital nomad
How to start a business from anywhere
The best way to network as a digital CEO or worker
How to find and connect with other digital nomads
The best Facebook group to meet other nomads
What to consider as the CEO of your company before going digital
The best and appropriate way to handle clients when running a digital company
How to be a digital nomad while saving money
Finding other nomads in your new location
How to successfully create a community of and for your remote workers
The importance of trips or vacation with your remote workers
3 major issues bound to spring up from running a remote company and how to resolve them
Benefits of being a digital nomad
And much more…
Show resources:
https://www.instagram.com/johannes_voelkner/
Affiliate code: tycrandal
HEAR WHAT OUR CLIENTS HAVE TO SAY
We are passionate about helping our clients secure business credit and financing, and offering both as a service. Of course, we're going to have great things to say about our company because we think what we do and how we do it is pretty awesome. What really matters is what our clients have to say, so click below to hear from some of our customers who we live to serve.