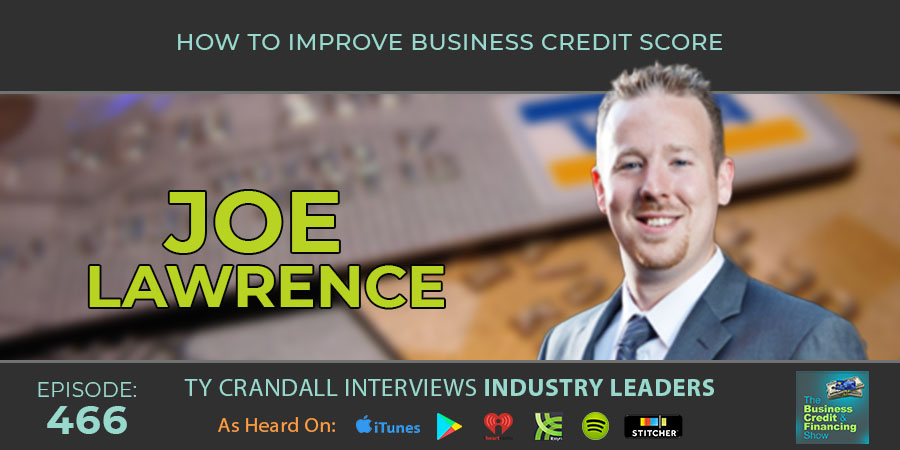 Joe Lawrence: How to Improve Business Credit Score
Joe Lawrence is an author and investor from central New Jersey who helps small business owners obtain large lines of business credit. Working in real estate, he discovered methods to line up cash quickly as a means to fund his business. He takes pride in correcting the myth that only "older, large companies can obtain lines of credit." His company, Business Credit Workshop, teaches the methods to develop a rock-solid business credit profile as well as the little-known techniques on how and where to obtain business loans in today's market.
During the show we discuss:
● What business credit is
● Why you need business credit for your business
● How to establish business credit
● How business credit score determined
● How to create a strong business credit profile
● Checking my business credit profile
● How to improve my business credit score to improve my chances of securing financing
● Ways to strengthen your business credit
● Misconceptions from small business owners about credit
● How is business credit similar to personal credit and how is it different
● How credit card help establish credit for a new business
● How to use business credit to get high-limit credit lines
● Tips to build a strong credit profile
Show resources:
HEAR WHAT OUR CLIENTS HAVE TO SAY
We are passionate about helping our clients secure business credit and financing, and offering both as a service. Of course, we're going to have great things to say about our company because we think what we do and how we do it is pretty awesome. What really matters is what our clients have to say, so click below to hear from some of our customers who we live to serve.