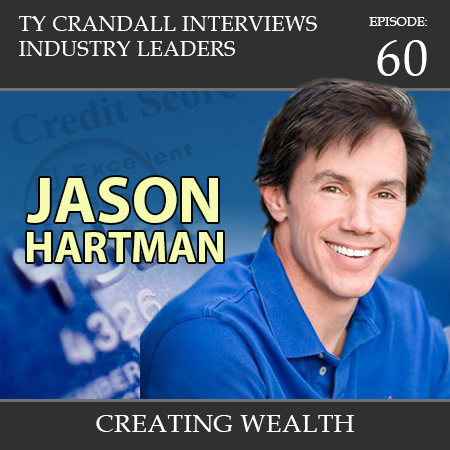 Jason Hartman has been involved in several thousand real estate transactions and has owned income properties in 11 states and 17 cities. His company, Platinum Properties Investor Network, Inc. helps people achieve The American Dream of financial freedom by purchasing income property in prudent markets nationwide. Jason's Complete Solution for Real Estate Investors™ is a comprehensive system providing real estate investors with education, research, resources and technology to deal with all areas of their income property investment needs.
The United States offers nearly 400 distinct and diverse markets while most media pundits characterize the "housing market" as if it were a single entity. We realize they do this to cram a cogent comment into a simple sound bite. Real estate cannot be described that simply. It's just not accurate. There is NO such thing as a United States real estate market. However, there IS an Atlanta, Georgia or a Dallas, Texas real estate market. To that end, we at Platinum Properties Investor Network scour the entire country with an "Area Agnostic™" approach and select the most suitable and sensible markets to recommend to our investors so they don't waste countless hours doing it themselves. Through our podcasts, educational events, referrals, mentoring and software to track your investments, investors can easily locate, finance and purchase properties in these exceptional markets with confidence and peace of mind.
Through our podcasts, educational events, referrals, mentoring and software to track your investments, investors can easily locate, finance and purchase properties in these exceptional markets with confidence and peace of mind. Visit www.JasonHartman.com and one of our investment counselors will provide your free portfolio makeover. We are here to help!
Jason Hartman is the Founder and CEO of Platinum Properties Investor Network, The Hartman Media Company and The Jason Hartman Foundation. Starting with very little, Jason, while still in college at the age of 19, embarked on a career in real estate while brokering properties for clients, he was investing in he own portfolio along the way. Through creativity, persistence and hard work, he soon joined the ranks of the top one-percent of Realtors in the U.S. and in quick succession; earned a number of prestigious industry awards and became a young multi-millionaire.
Jason purchased an Irvine, California real estate brokerage firm which he expanded dramatically and was later acquired by Coldwell Banker. He combined his dedication and business talents to become a successful entrepreneur, public speaker, author, and media personality. Over the years he developed his Complete Solution for Real Estate Investors™ where his innovative firm educates and assists investors in acquiring prudent investments nationwide for their portfolio. Jason's highly sought after educational events, speaking engagements, and his ultra-hot "Creating Wealth Podcast" inspire and empower hundreds of thousands of people in 164 countries worldwide.
While running his successful real estate and media businesses, Jason also believes that giving back to the community plays an important role in building strong personal relationships. He established The Jason Hartman Foundation in 2005 to provide financial literacy education to young adults providing the all important real world skills not taught in school which are the key to the financial stability and success of future generations. We're in a global monetary crisis caused by decades of misguided policies and the cycle of financial dependence has to be broken, literacy and self-reliance are a good start. Contact us at www.JasonHartman.com or 714-820-4200.
During this show you'll discover…
The 3 step process to get from employee or self-employed to investor… and how to make it happen
Jason's 10 commandments of real estate investing… the only 10 rules you'll need to know to invest
How not to make the BIG mistake of relinquishing control of your investments to others… and what happens when you do
How to make SAFE investments so you don't gamble with your money and success
Why diversity is bad with real estate investing and how to avoid what might be a killer for your business
How to maximize leverage and accelerate wealth creation while reducing risk
How to invest where there is a true need to get the best returns
How returns on real estate investing match up to returns in the stock market… this will blow your mind
How much money you can really make investing in real estate and how to make the most
How refinancing ties into you getting BIG returns… and the keys to refi the right way
And much more
Show Resources
Rarely will you hear from this successful of a real estate investor who is willing to openly share his trade-secrets.  
HEAR WHAT OUR CLIENTS HAVE TO SAY
We are passionate about helping our clients secure business credit and financing, and offering both as a service. Of course, we're going to have great things to say about our company because we think what we do and how we do it is pretty awesome. What really matters is what our clients have to say, so click below to hear from some of our customers who we live to serve.