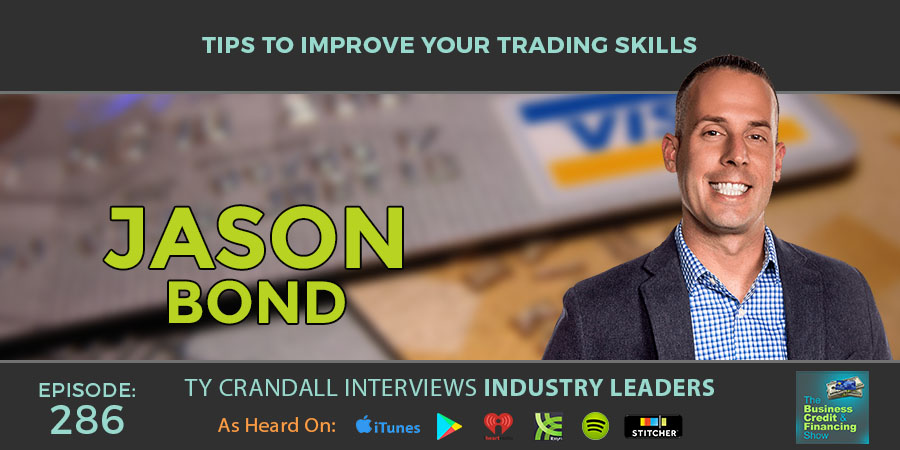 Jason Bond – Tips to Improve Your Trading Skills
Tips to improve your trading skills
Jason Bond, founder and CEO of JasonBondPicks.com, is a self-made multi-millionaire trader who left the corporate grind to trade professionally. He went from being $250,000 in debt as a teacher with his master's degree to teaching thousands how to make money trading. He's trained well over 10,000 paid members and is the #1 stock trading stock advisory service on TrustPilot, which is the best member review site in the world. He's co-founder of the trading education powerhouse, Raging Bull, and he's been featured on Forbes, The Street, Huffington Post, Investing.com, Seeking Alpha as well as the floor of the New York Stock Exchange.
During this show we discuss:
- Getting started with stock trading
- The importance of a stock trading mentor
- The 3 core trading setups
- The best way you can filter for stocks
- About the fishhook pattern of stocks trading
- Benefits and disadvantages of fishhook pattern
- 4 steps to improve your trading skills
- What makes your trade potential regardless of profit
- 3 mistakes traders make before and after a stock trade
- The simple trading patterns you ought to know and why
- About small cap stocks
- 3 tips for small cap stocks trading
- Penny stocks vs large caps
- The importance of knowing catalyst events in trading
- The best tool to monitor and scan your trades and take action
- The benefits of trading in volatile markets
- How you can manage investment risk
Show resources:
https://www.jasonbondpicks.com
https://www.linkedin.com/in/jason-bond-25733357
HEAR WHAT OUR CLIENTS HAVE TO SAY
We are passionate about helping our clients secure business credit and financing, and offering both as a service. Of course, we're going to have great things to say about our company because we think what we do and how we do it is pretty awesome. What really matters is what our clients have to say, so click below to hear from some of our customers who we live to serve.