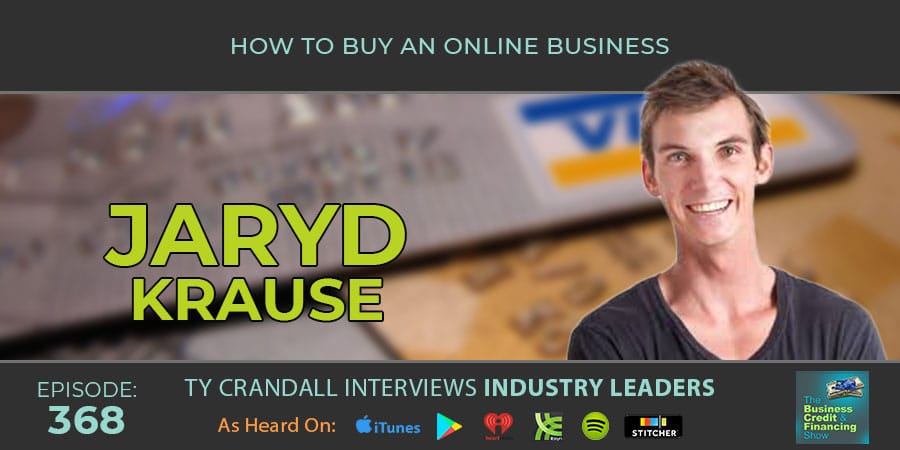 Jaryd Krause: How to Buy an Online Business
Jaryd Krause used to be a plumber working 60+ hours per week and hated it. Fast forward to today and he now owns multiple online businesses himself and many of his clients earn thousands to tens of thousands of dollars per month from their business they bought working with Jaryd. His Buying Online Businesses Podcast is rate in the top 3 best passive income podcasts online.
Jaryd runs the only Buying & Building Online Businesses Community where there are 5,6 & 7 figure income earners buying, growing and selling websites in the group with Jaryd's programs, training and help.
During this show we discuss:
How to know which type of online business is right for you to purchase
How to know if buying an online businesses is right for you
How to buy an online business
How to use website brokers to find your perfect business
What to look for when buying an online business
How to determine if the business is a good investment
What you look for in due diligence
What to do when buying an online business
5 things to know about buying an online business
How your first call with the business seller should take place
Red flags you may see that may indicate you shouldn't buy
3 common mistakes first time buyers always make and how you can avoid them
3 things people who buy businesses benefit from
When to not buy an online business
How to get the cash you need to acquire a business
3 pros of buying a bigger business
3 cons of buying a bigger business
Types of website to stick to when buying for the first time
What a good first buyer must look at when searching for online business listings
7 tools to manage an already acquired business
Getting finance to buy an online business and grow it
Price as a secondary feature when buying a business
How to use attorneys to help you
Whether you should by in the United States or other countries
How to flip businesses for profit
Show resources:
https://buyingonlinebusiness.com
https://www.linkedin.com/jarydkrause
HEAR WHAT OUR CLIENTS HAVE TO SAY
We are passionate about helping our clients secure business credit and financing, and offering both as a service. Of course, we're going to have great things to say about our company because we think what we do and how we do it is pretty awesome. What really matters is what our clients have to say, so click below to hear from some of our customers who we live to serve.