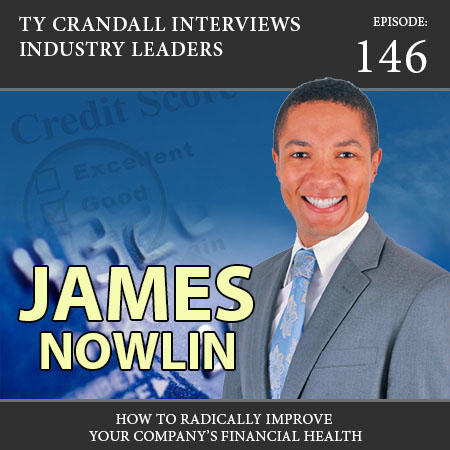 How to Live a Life of Abundance
A survivor of a childhood riddled with domestic violence and alcoholism in the rural foothills of southern Virginia, James R. Nowlin is now the millennial CEO and founder of executive consulting firm, Excel Global Partners (EGP) and the Fund Managing Principal of the EGP Family of Companies.
By mastering his habits, routines, and consciousness, James trained his mindset to shift from the poverty consciousness that he learned as a child to an abundance consciousness as an adult–and by doing so, became a multimillionaire. Today, James is not only a survivor, he is a thriver. Under James' leadership, his firm has led successful engagements in 15 countries and in more than 20 states. His book, The Purposeful Millionaire, is a best-selling guidebook of 52 rules that teaches people about mastering the millionaire mindset and getting the most out of life–doing more, living more, and achieving more!
During this show we discuss…
How to transform from a poverty to abundance mindset
The habits and routines you should change that will have the greatest positive impact on your business
What holds most entrepreneurs back and how to break down those barriers
How can people get past these obstacles to find success?
The common characteristics that top entrepreneurs share
How to improve your personal financial health
What holds most companies back and how to overcome these obstacles
How to improve your company's financial and operational performance?
What you can change in your life right now to increase productivity and improve stress management
The key to managing financial data and reporting
Awesome business money management hacks?
The mistakes business owners typically make when it comes to managing a company's cashflow and how to avoid them
Essential KPIs you should be managing now but probably aren't
Resources Discussed on the Show…
www.linkedin.com/in/jamesnowlin1/
HEAR WHAT OUR CLIENTS HAVE TO SAY
We are passionate about helping our clients secure business credit and financing, and offering both as a service. Of course, we're going to have great things to say about our company because we think what we do and how we do it is pretty awesome. What really matters is what our clients have to say, so click below to hear from some of our customers who we live to serve.