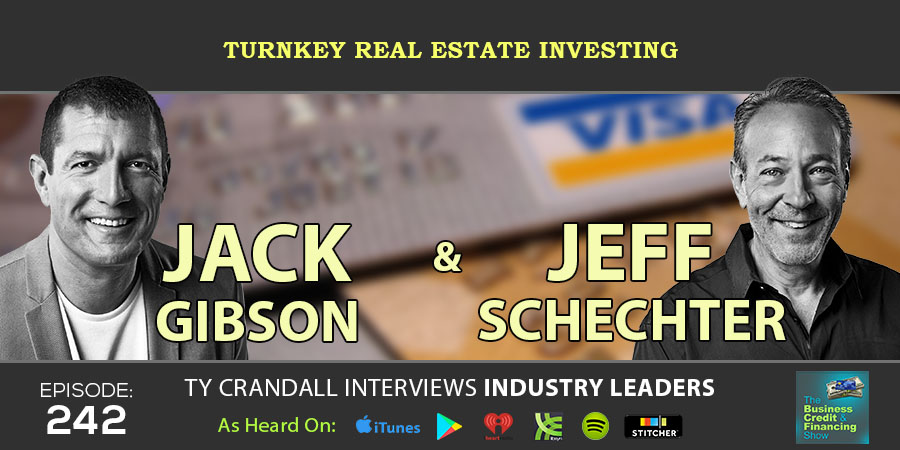 Jack and Jeff – Turnkey Real Estate Investing
The Art of Investing in Real Estate
Jack Gibson began his entrepreneurial journey at 19, and founded his first company at the ripe old age of 21. Operating a successful nutrition consulting and distribution company, he had built a multi-million dollar venture before he was old enough to rent a car. Soon thereafter, he bought his first home as an investment. One quickly became five, and then the bug hit. He became obsessed with learning everything about Real Estate Investing and soon had over 50 investment properties generating passive income. Today, Jack spends his time mentoring other entrepreneurs, building his real estate investment portfolio, and helping other investors to build a brighter future through the power of turnkey real estate income.
Jeff Schechter, aka "Shecky" has had the entrepreneurial bug his entire life. He started his first business right out of college, and over the years been involved in numerous businesses ventures. His love for real estate investing began in the 1980's, when he rehabbed 5 of his own residences, before the term "house-hacking" even existed. Since those early days of torn up kitchens and bathrooms, he's bought and sold many properties, and is an active investor to this day. In addition to investing, he operates a private consulting practice. He thrives on helping people realize their full potential…not just in business and investing, but in all aspects of life.
During this show we discuss…
How to get started with real estate investment
The major obstacles or difficulties in start-up real estate investment
How to identify if a property is worth investing in
Relevant investment strategies
The importance of the location
How to invest around the country
5 aspects of flipping properties
How to find the most lucrative markets to invest in
How to improve your ROI
How to manage real estate investment as a passive job
Types of property investment to stay away from
What to know about distressed properties
All about turnkey re-investment
How to start your turnkey investment journey
Property management need-to-knows
Positive and negative effects of debt to real estate investment
And much more…
Show sources:
http://www.linkedin.com/in/jackrgibson
http://www.linkedin.com/in/reallyshecky
HEAR WHAT OUR CLIENTS HAVE TO SAY
We are passionate about helping our clients secure business credit and financing, and offering both as a service. Of course, we're going to have great things to say about our company because we think what we do and how we do it is pretty awesome. What really matters is what our clients have to say, so click below to hear from some of our customers who we live to serve.