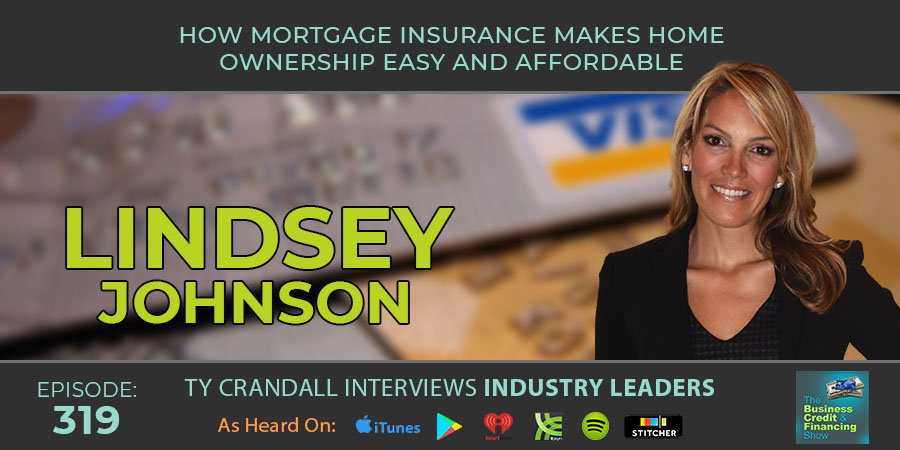 Lindsey Johnson: How Mortgage Insurance Makes Home Ownership Easy and Affordable
How Mortgage Insurance Makes Home Ownership Easy and Affordable
Lindsey Johnson currently serves as President of U.S. Mortgage Insurers (USMI). USMI is the nation's leading private mortgage insurance association, comprised of five of the six U.S. mortgage insurance companies in the country. As President of USMI, Lindsey works with member companies to advance the value of private mortgage insurance (MI) to borrowers and taxpayers and to promote a sustainable housing finance system backed by private capital.
Lindsey previously served as a Director on PwC's public policy team. Prior to joining PwC, Lindsey was a former member of the Senate Banking Committee staff as the Republican Staff Director for the Senate Banking Committee's National Security and International Trade and Finance (NSITF) Subcommittee, and as a Senior Policy Advisor to Senator Mark Kirk (R-Illinois), focusing on noteworthy banking, housing finance reform, and insurance legislation.
Lindsey also served as Director for the Federal Home Loan Bank of Atlanta for seven years, representing the Bank in D.C. at the highest levels of government during several key legislative reforms that impacted the Bank including the Housing and Economic Recovery Act of 2008 and Dodd-Frank Act. Lindsey began her career in D.C. working with former House Republican Conference Chair J.C. Watts in the private sector. She received an MBA from Georgetown University. Lindsey also serves as a Director on the Board, and immediate past-president of Women in Housing and Finance (www.whfdc.org), is a Director on the Board for Habitat for Humanity Northern Virginia, and an Advisory Board Member for the Georgetown University McDonough School of Business Advisory Committee.
During this show we discuss…
The fastest way to buy a home without breaking the bank
About MI and how it works
How mortgage insurance helps the homeowner
Role of MI in housing
The requirements to qualify or access loans from MI
5 questions you must ask when shopping for a mortgage
How to lower your monthly mortgage payment
What happens if you are unable to meet your monthly mortgage payment deadline
How to get a loan from a Private MI with a low credit score
Risks that borrowers face in MI
How private mortgage insurance helps put newbies on their feet in RE
Mortgage insurance vs Federal housing agency and why
How MI protects the tax payer
Why mortgage insurers are interested in CRT Bonds
Why MI use the insurer to transfer risk
Show resources:
www.lowdownpaymentfacts.com
HEAR WHAT OUR CLIENTS HAVE TO SAY
We are passionate about helping our clients secure business credit and financing, and offering both as a service. Of course, we're going to have great things to say about our company because we think what we do and how we do it is pretty awesome. What really matters is what our clients have to say, so click below to hear from some of our customers who we live to serve.