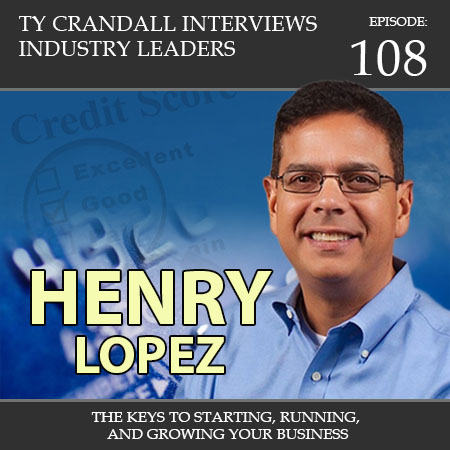 The Keys to Starting, Running, and Growing Your Business
Henry Lopez has over 34 years of diverse business experience, including successful careers in the information technology industry, sales, sales training and business ownership. He has now been part of 10 different business ventures. He is currently the Managing Partner of Levante Business Group – dedicated to helping people start, run and grow a small business. Levante Business Group produces The How of Business podcast, and Henry is the co-host of this show. He is also currently co-owner of iTopIt (a self-serve frozen yogurt restaurant in Colorado Springs), L3 Destinations (a Travel Agency co-founded with his wife), and is currently in the process of building a car wash with his business partner in a suburb of Denver, Colorado. Henry currently resides in a suburb of Dallas, Texas with his wife Pam and their daughter (who just started her freshman year of university).
During this show you'll discover…
Things that are crucial for entrepreneurs to do as they start their business
Common mistakes new business owners make and how to avoid them
The benefits and process of developing a business plan
The importance of systems in running a business
Some of the most effective systems you should know about
The most effective software to help streamline your small business
The secret to working on a business, and not in a business
Mistakes business owners make when trying to scale and how to avoid them
The importance of processes and mapping out processes to a business
The key to delivering remarkable customer service
And much more
Show Resources
http://www.levantebusinessgroup.com/
https://itunes.apple.com/us/podcast/how-business-how-to-start/id1105145426
HEAR WHAT OUR CLIENTS HAVE TO SAY
We are passionate about helping our clients secure business credit and financing, and offering both as a service. Of course, we're going to have great things to say about our company because we think what we do and how we do it is pretty awesome. What really matters is what our clients have to say, so click below to hear from some of our customers who we live to serve.