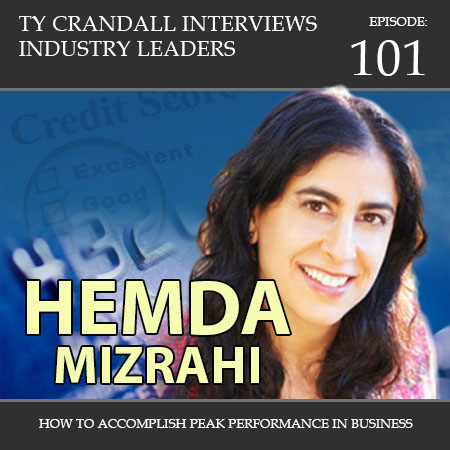 Hemda Mizrahi, Ed.M., M.A., uses her skills as a certified coach and licensed therapist to facilitate optimal performance and quality of life for executives and businesses. This includes supporting them in developing exit strategies and transition plans that honor their accomplishments while accounting for changing market conditions and lifestyle needs. In collaborating with clients to align their investments with their values, capabilities, and life stages, she helps to ensure the integrity of their legacies. Her work as an executive and entrepreneur coach spans the full life cycle of a business venture or career, from preparing for a successful start to making a graceful exit and launching yet another beginning. She earned master's degrees in Counseling and Organizational Psychology at Teachers College, Columbia University. She holds a Bachelor's degree in Hospitality Management from Cornell University, and is trained in image consulting and mediation.
During this show we discuss…
Tools and techniques that entrepreneurs and executives can use to perform at their best
Difference in mindset you see between high and low performers
Factors that impact the performance of CEOs and business owners
Factors for identifying your personal success code
What you can do to perform at your best
Factors that are different in top performers in the actions they take?
Tips for business owners to reduce their stress and anxiety
Relaxation methods you should know about
How to handle pressure situations
Things you can do to increase their own confidence
Resources Discussed on the Show…
HEAR WHAT OUR CLIENTS HAVE TO SAY
We are passionate about helping our clients secure business credit and financing, and offering both as a service. Of course, we're going to have great things to say about our company because we think what we do and how we do it is pretty awesome. What really matters is what our clients have to say, so click below to hear from some of our customers who we live to serve.