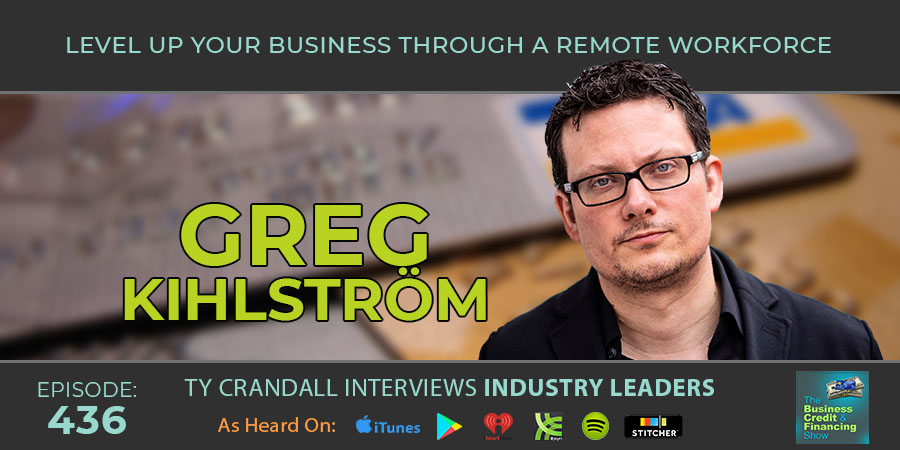 Greg Kihlström: Level Up Your Business Through a Remote Workforce
Greg is currently CEO and Co-Founder at CareerGig after his digital experience agency, Carousel30, was acquired in 2017. He has worked with some of the world's top brands, including Coca-Cola, Dell, FedEx, GEICO, Marriott International, MTV, Starbucks, Toyota, and VMware. He currently serves on the University of Richmond's CX Advisory Board.
Greg's newest book, The Center of Experience (2020) talks about how customer and employee experience can be operationalized into a cohesive brand experience. Greg's previous book, The Agile Consumer (2019) explores the most recent shifts in the brand-consumer relationship and how companies must become more agile across their entire operation to remain successful. Greg is a regular contributing writer to Forbes, and has been featured in Advertising Age, SmartCEO, Website Magazine, and The Washington Post.
During the show we discuss:
● How the pandemic affects workforces and businesses
● How the workplace will change over the next decade and how can companies prepare for it
● What a remote workforce is
● The difference between a freelancer and a regular employee
● The misconception that remote work is just a 'gig'
● The benefits of hiring a freelancer
● All the risks of having remote workforce
● How to decide if you should hire a freelancer
● Things to know before hiring a freelancer
● The difference between hiring a freelancer and a traditional employee
● Kinds of assessments you can do to find the best freelancers
● Doing a background check on Freelancers
● How to manage freelancers efficiently
● Tools to adapt into remote work
● Ways to use gig economy freelancers to transform your business
● How to build a team of freelancers
● How the future workplace needs to adapt
● Transitioning to remote work permanently
● How remote workforce improve diversity and inclusion
Show resources:
HEAR WHAT OUR CLIENTS HAVE TO SAY
We are passionate about helping our clients secure business credit and financing, and offering both as a service. Of course, we're going to have great things to say about our company because we think what we do and how we do it is pretty awesome. What really matters is what our clients have to say, so click below to hear from some of our customers who we live to serve.