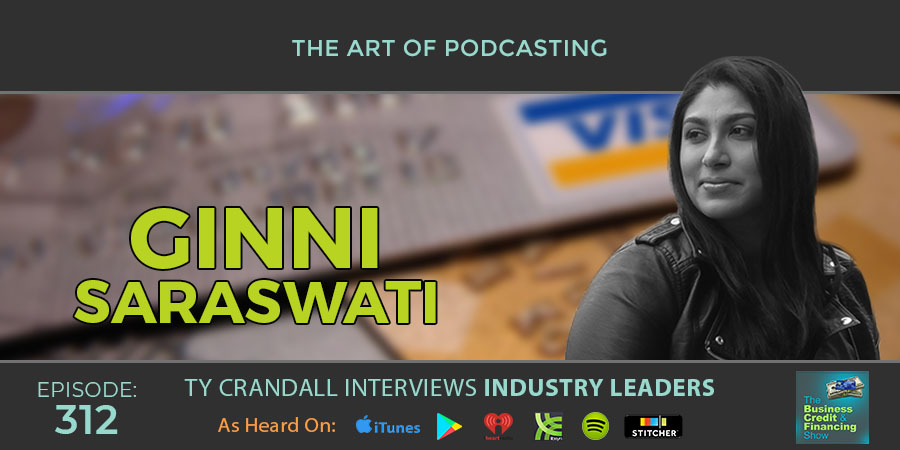 Ginni Saraswati: The Art of Podcasting
The Art of Podcasting
Ginni is an award-winning journalist known to stun many a personality with her quick-witted introductions and on-air antics. She left Paula Abdul in a laughing fit and Havana Brown choking! She has interviewed them all, from k.d. lang, Jennifer Beals, Ruby Rose to Martina Navratilova... and the list goes on!
She has recently launched her brand new podcast The Ginni Show—Curry, Comedy & Connectivity, which invites listeners to follow the hilarious journey life of a young Sri Lankan gay immigrant woman growing up in Australia with guest appearances from Ginni's aunties, 170 cousins, and celebrities.
Ginni Media is a boutique Podcast Production Company serving the vision of entrepreneurs, celebrities and influential organizations around the world. Specialising in podcast production and content repurposing, they provide a concierge-style service to ensure your voice is literally being heard where it needs to be.
During this show we discuss:
What you need to get started with your podcast
What to consider when getting equipment for your podcast
What you need to know before you start a podcast
Mistakes podcasters make while starting a podcast and how to resolve it
The key ingredients to be the best podcaster
Ways to market a podcast
The most productive way to repurpose a podcast content
Getting started in a niche with so many podcasters
Ways podcasting aids a business growth
How to avoid podcast failure
Why most people quit podcasting and how to succeed so you won't
How to develop your podcast vision
How often you should release a podcast
How many episodes you should have recorded before releasing your first show
How you can create an "intimate" relationship with your customers through podcasting
Important ways to engage with your podcast audience
The importance of a podcast format and schedule
And much more
Show resources:
https://www.linkedin.com/in/ginnisaraswati
https://www.facebook.com/ginnishow
https://twitter.com/theginnishow
https://www.instagram.com/theginnishow
HEAR WHAT OUR CLIENTS HAVE TO SAY
We are passionate about helping our clients secure business credit and financing, and offering both as a service. Of course, we're going to have great things to say about our company because we think what we do and how we do it is pretty awesome. What really matters is what our clients have to say, so click below to hear from some of our customers who we live to serve.