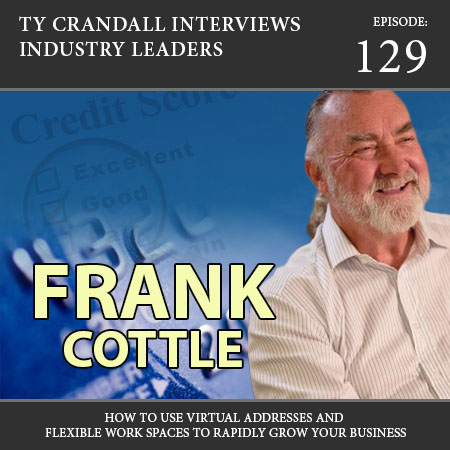 How to Use Virtual Addresses and Flexible Work Spaces To Rapidly Grow Your Business
Frank Cottle is CEO and founder of Alliance Business Centers Network, a digital-age workplace solution for businesses, particularly startups, in need of a virtual office. Prior to his 25 years of experience within the Office Business Center industry, Frank was EVP with the investment banking firm of L.E. Peterson and company, where he managed US syndicated real estate operations. Frank can speak about how to start a business from anywhere, the inception and growth of his own company, and much more!
In This Show We Cover:
What a virtual office is, the benefits it provides, and what they can do for your business.
What's behind the growing revolution of flexible and group work spaces
The types of services virtual office companies provide and how they work
The importance perception of credibility is to a business
What types of virtual officer solutions are available and the range of investment options
How virtual offices can help startups and home-based businesses
How you can use virtual solutions to access meeting rooms, reception services, and office space
How to use virtual offices to get mail and improve credibility on loan applications
The benefits of a virtual address compared to a UPS box
And much more
Resources
https://www.alliancevirtualoffices.com
http://www.linkedin.com/in/frankcottle
http://www.twitter.com/alliancevirtual
HEAR WHAT OUR CLIENTS HAVE TO SAY
We are passionate about helping our clients secure business credit and financing, and offering both as a service. Of course, we're going to have great things to say about our company because we think what we do and how we do it is pretty awesome. What really matters is what our clients have to say, so click below to hear from some of our customers who we live to serve.