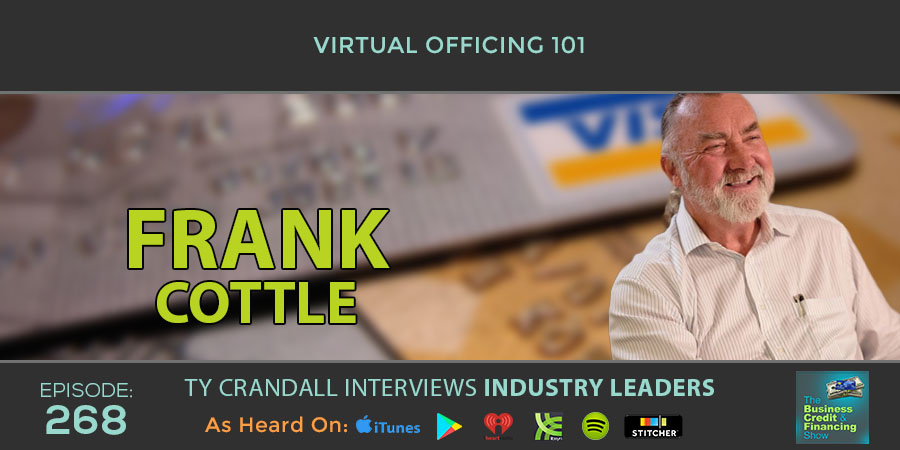 Frank Cottle: Virtual Officing 101
Virtual Officing 101
Frank Cottle is CEO and founder of Alliance Business Centers Network, a digital-age workplace solution for businesses, particularly startups, in need of a virtual office. Prior to his 25 years of experience within the Office Business Center industry, Frank was EVP with the investment banking firm of L.E. Peterson and company, where he managed US syndicated real estate operations. Frank can speak about how to start a business from anywhere, the inception and growth of his own company, and much more!
During this show we discuss:
- What you should know about virtual addresses
- Finding a cost-effective virtual office space
- Things to avoid when choosing a virtual office
- The impact of technology on virtual offices
- What officing is and how it affects your business
- Why Google Street Views is hurting you
- How to keep a picture of your home off of Google Street Views
- Why UPS boxes are so much different than virtual offices
- Why coworking spaces have become the biggest office fad
- How to avoid most office costs associated with running a business
- How virtual reality will be the new future of virtual offices
- How to get mail, reception services, meeting rooms, and more cheap
- How to run your own office and grow without the major expense
- Why collaboration is a true key to success
- Why your address can get your loan denied
- And much more…
Show resources:
www.alliancevirtualoffices.com
https://mobile.twitter.com/alliancevirtual?lang=en
www.linkedin.com/company/alliance-virtual-offices?originalSubdomain=ng
https://m.facebook.com/alliancevirtual/
HEAR WHAT OUR CLIENTS HAVE TO SAY
We are passionate about helping our clients secure business credit and financing, and offering both as a service. Of course, we're going to have great things to say about our company because we think what we do and how we do it is pretty awesome. What really matters is what our clients have to say, so click below to hear from some of our customers who we live to serve.